Win more deals & grow your revenue
Go beyond sales force automation and win more deals. Sell more by getting to know your customers and offer unique experiences that build trust and returning customers. Track sales opportunities, better understand customer needs and pain-points, engage more effectively, and close more deals.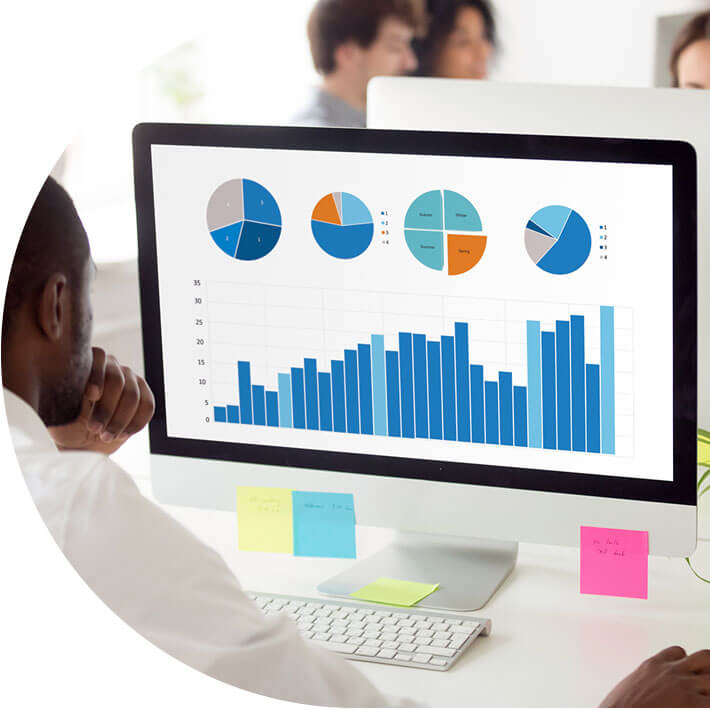 Keep the focus on communicating properly and on time with your customers using unified solutions and data across the Pobuca platform, LinkedIn, and Microsoft 365.
Store sales knowledge about your business and customers in the Pobuca platform, train new sellers, and ask them to follow the process flows.
Focus on customers, build trusted relationships, highlight patterns in buyers' responses based on AI that prioritizes and improves sellers' tasks.
Streamline the sales processes with AI-based intelligent automation of routine tasks, free up more time for your sellers to focus on what matters most: your customers.
Customer Data Platform (CDP)
Bring together all customer data and stitch them into a unified customer profiles. Have a 360o customer view, automatically updated based on their offline and online transactions.
Even if you are a big company or a start-up we got you covered!
Exchange information about products, prices, discount policies, customers, inventory, orders, visits, leads in real time.
Use our existing integrations with Zapier, Zoho, Quickbooks, SAP, Microsoft Dynamics NAV or EXCEL import/export option.
Find out more about our success stories and how our customers made the most out of our services.
A tailor-made plan for your needs
Even if you are a big company or a start-up we got you covered!
user/month (billed annually)
15 €
starting from
Medium/large-sized businesses
user/month (billed annually)
60 €
starting from