Helping you analyze your data through AI algorithms throughout your customer's journey across channels and synch your people and operations, on a CRM platform that will define your digital transformation.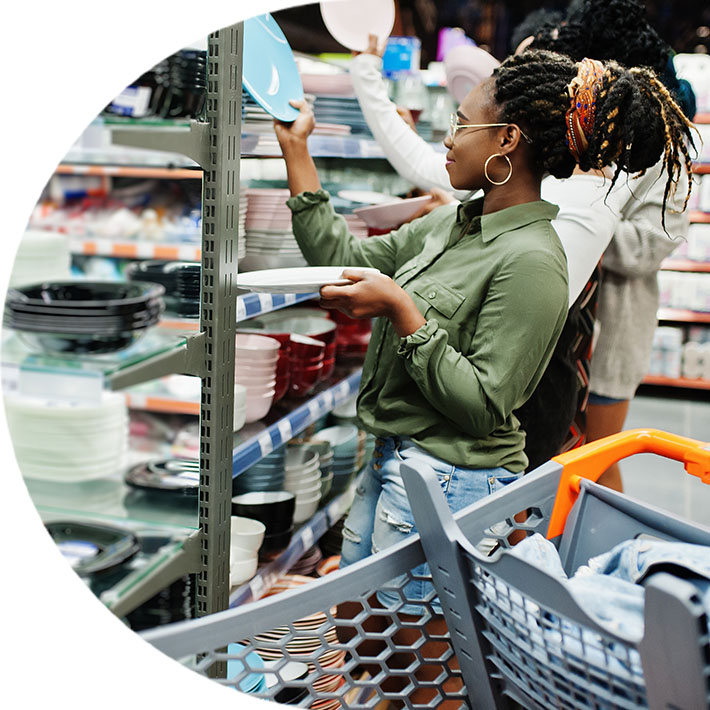 Improve customer experience and retain customer loyalty through multiple touchpoints.
Make digital the frontline of your business with extensive information and the right customer management tools.
Build buyer awareness and establish your brand's digital footprint across channels.
Work together with your partners to build seamless customer experiences.
Listen to your salespeople to minimize risk, improve experience and your internal working processes.
Ensure your big data and ensure that all data processes and security operations are GDPR-compliant.
Monitor and manage your sales leads no matter where they come from, either physical or by phone, online or through a third-party.
Offer engaging customer experiences across the customers' journey with personalised messages and promotions on all devices.
Our tailor-made, omni-channel campaign management solutions can help you build unique long-term relationships using a 1:1 marketing approach and send automated service reminders via an AI tool.
Drive your orders procedure and the customer experience one step ahead. Receive chat and voice orders from your customers through an AI bot.
Leverage AI technology to upgrade your services and offer better and innovative customer experience via digital touchpoints: web, mobile, AI bot.
Register your members in your loyalty microsite to access customer profile, points & rewards, automotive news, chatbots, follow-ups, promotions, and microsites.
Customer success
services
Get access to exclusive product features, tools, and resources to define your success goals and align people, processes and systems to achieve greater results.
Know and grow your audiences getting all these AI-powered insights.
Increase awareness, create personalised customer experiences, and automate customer journeys.
Create, communicate, collaborate, and get great work done with your colleagues and partners just in one place.
Get BI insights on sales potential and buyers' behavioral characteristics, take better business decisions and drive your business growth.
Manage diversified information, coordinate systems and align stakeholders involved throughout your with transit systems.
Satisfied customers are more likely to recommend your auto shop to their network, increasing your brand awareness.
As loyalty programs reward customers for their loyalty, they are more likely to continue visiting your dealership.
When implemented properly, customer loyalty programs can provide a good return on investment.
Loyalty programs and gamification features to increase customers' level of interaction with your brand and help them feel more engaged and connected.
Benefit from the AI and machine-learning techniques to further optimise your price setting, display designs and your marketing strategies.
What our customers say about us.