Offer an omnichannel experience and follow your customers along their journey; process and analyze your consumers' input from agent notes, emails, chats, surveys, ratings and reviews, social media, and online communities to understand your customer preferences and experiences.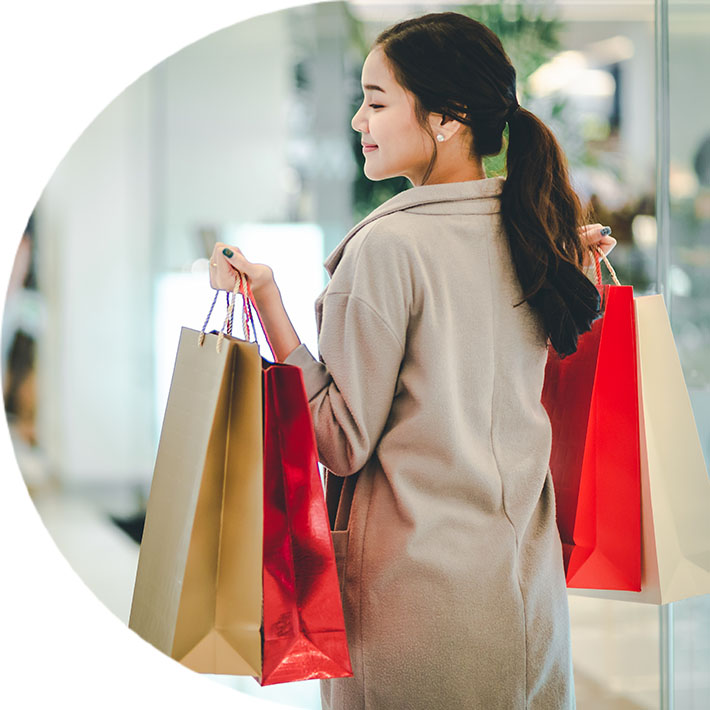 Manage your relationships and interactions with customers and potential customers through multiple touchpoints.
Monitor your work and customer's feedback throughout the buyer's journey in store.
Increase your returning customers and the repeat sales.
Assess your customer's perception of brand identity and product value.
Use AI and machine-learning techniques to deploy your go-to-market strategy and optimise distribution management.
Process your data and ensure that all data processes and security operations are GDPR-compliant.
Our tailor-made campaign management solutions can help you build unique long-term relationships using a 1:1 marketing approach.
Drive your orders procedure and the customer experience one step ahead. Receive chat and voice orders from your customers through an AI bot.
Leverage AI technology to upgrade your services and offer better and innovative Customer eXperience via digital touchpoints: web, mobile, bot.
Customer profile, points & rewards, news, chatbots, follow-ups, promotions.
A customer creates a personal account to access information on purchases and latest transactions and news.
Map the overall website journey experience and track it across all devices.
Evaluate call agents' performance in terms of interaction,offered experience and empathy.
Collect customers' info, track their activity and contact them across different touchpoints.
Drive your retail sales procedure and the customer experience one step ahead. Receive chat and voice orders from your customers through an AI bot.
Increase buyer awareness, create seamless visitor experiences, and automate customer journeys.
Save time and boost your team's productivity easily and simply. Create, communicate, collaborate, and get great work done just in one place.
Never lose meaningful data again! Get insights, predict behaviors, take better business decisions and drive your business growth with BI.
Satisfied customers are more likely to recommend your products to their network, increasing your brand awareness.
As loyalty programs reward customers for their loyalty, they are more likely to continue using your products.
When implemented properly, customer loyalty programs can provide a good return on investment for the organisation.
Loyalty programs increase customers' level of interaction with your brand, helping them to feel more engaged and connected.
Benefit from the AI and machine-learning techniques to further optimise your price setting, display designs and your marketing strategies.
What our customers say about us.