Stay in touch with Isidoros!
Exchange thoughts with Isidoros and be the first to receive his blogposts, VIP invitations, and much more. You may also subscribe directly to his biweekly newsletter "The impact of AI" on LinkedIn.
Receive our CEO journal and join 5,000+ leaders
Articles about AI, CX trends and the social impact of technology.
What people say about Isidoros
Isidoros is a genuine leader, always there for his people, both as a great professional and as a thoughtful mentor. He is also a true visionary, eager to share his thoughts on the advances of technology and society with us in a very charismatic and straightforward manner. His posts are always to the point, sincere and concise, posing challenging issues to us all; Isidoros, thanks for sharing your world with us, it's a real pleasure!
Eva Stavrinaki
Expert in Emotional Intelligence for improving Leadership and Education
"I have been working with Isidoros for more than a year now. He has tremendous experience in the software industry as well as in successfully running businesses, he thinks out of the box and will find a solution no matter which is the problem. At Quadible, helped us a lot through his in-depth business knowledge, in a plethora of elements including running a business, how to approach our customers, how better position the company and how to showcase the true value of the company. It is a great honor to work with you! Thank you very much for all your help!"
Niklas Palaghias
CEO and Founder of Quadible Ltd
Isidoros is very efficient in his work, he did a great job for Vester SA. Isidoros is an excellent co-worker and strives for the best. Highly recommended!
Manos Katris
Principal Consultant at G5 Strategic
Isidoros is a gifted man with great managerial skills, excellent business and technical knowledge and dedication to his work. Also, Isidoros strongly believes that knowledge and experience have to be shared with the colleagues that work with him or for him. He is treating SiEBEN's personnel with absolutely no discrimination and he has managed to establish a business relationship relying on mutual trust and respect with SiEBEN's partners and customers. I have been personally benefited, trained and supported by him during my carrier, which is something I will always be thankful for.
Fotis Lavdas
Business Development Manager at EMPIST
Isidoros is a great professional and a really gifted leader, a real innovator. His posts are displaying one more quality in the character of the man, as a mentor that has a great vision and generously contributes with his thoughts to empower people to achieve more. His posts are always to the point, with cutting-edge information and most importantly, come from the heart, it's always a pleasure reading them.
Tasos Skordakis
CEO at Aenaon Market
Working with Isidoros on several IT projects I found him as a person with great knowledge and deep wisdom of IT solutions. Isidoros did an exceptional job on the recent project we ran together. Achievement-oriented, responsible, and forward-thinking project manager, his knowledge is vast and thorough. He denotes a strong determination to fulfill his goals while being honest to others. He is able to manage tasks of the entire team and design product and services spin-offs thoroughly.
Vasilis Valandreas
Mindful Technology Innovator on Holistic Intelligence
Check Isidoros' most recent blogposts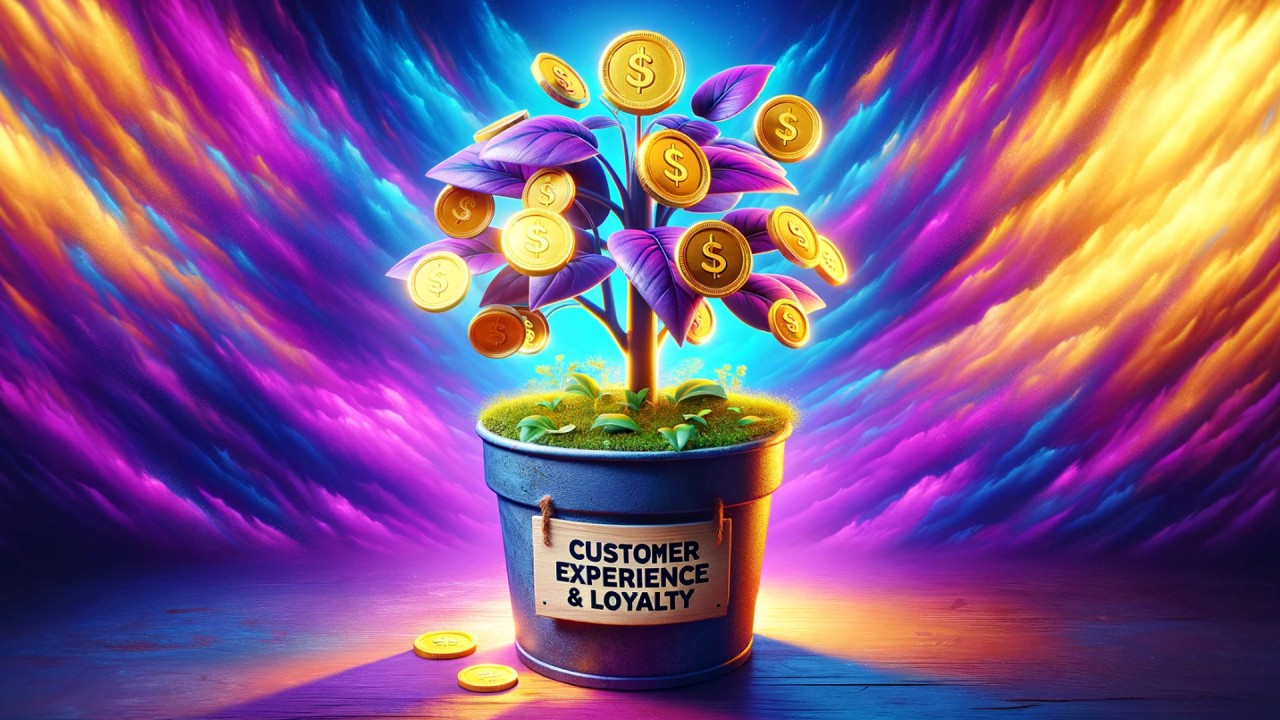 According to respondents from large enterprises, every $1 spent on customer experience delivers a $3 return. However, less than…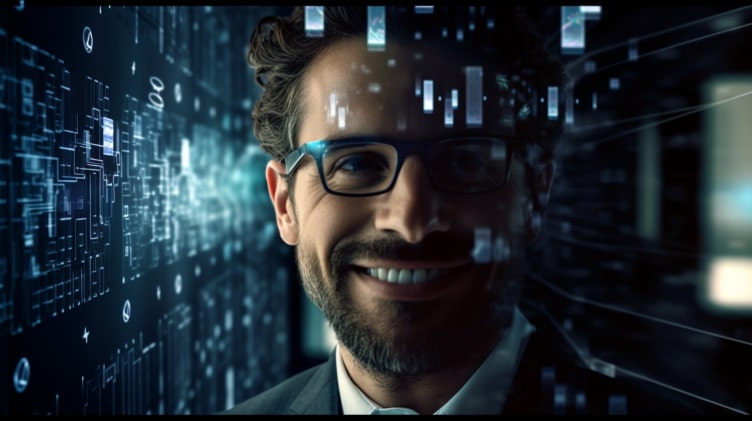 The most powerful AI on the planet has just leveled up. With the ability to solve problems and analyze data,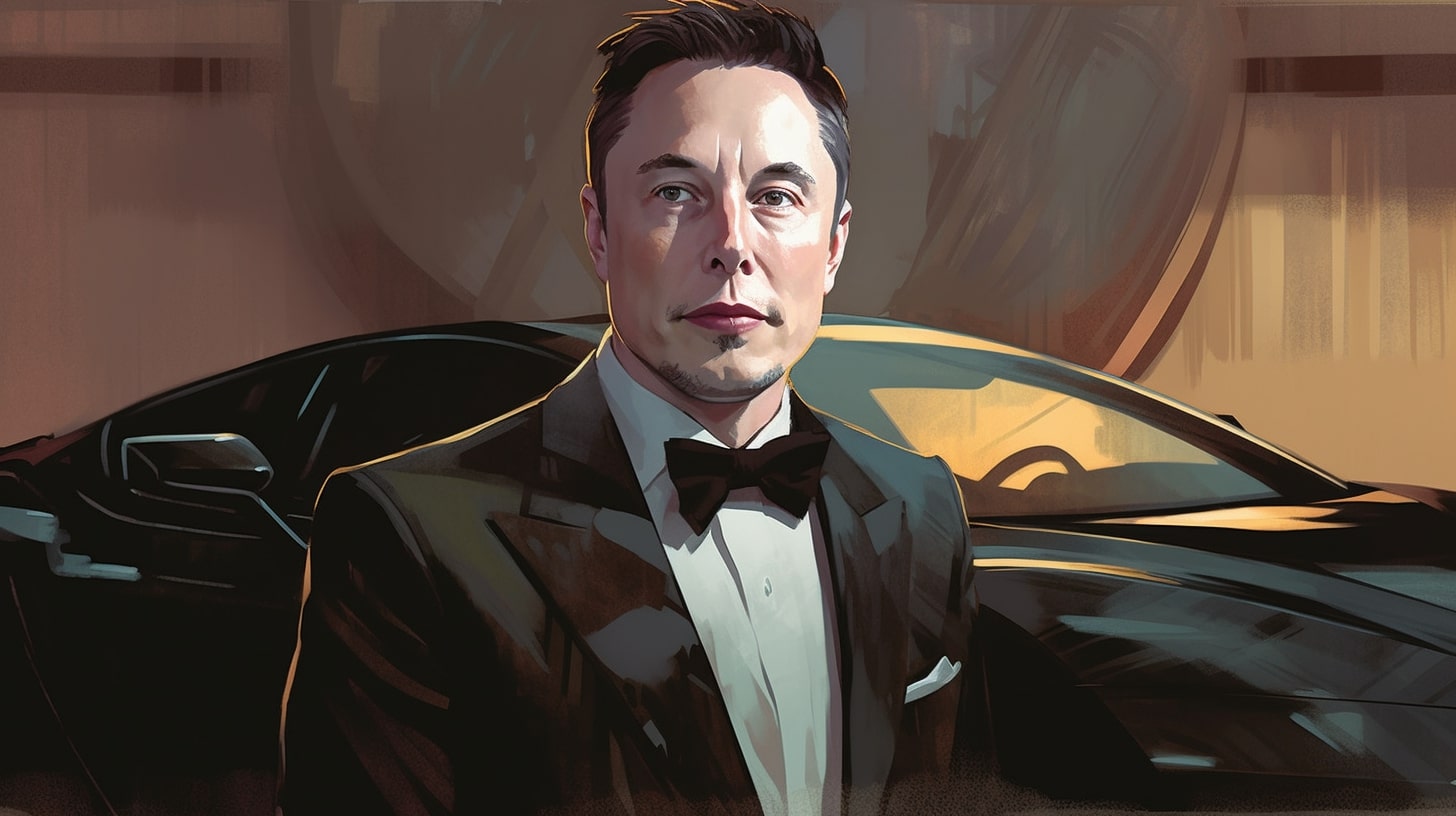 The primary mission of xAI is to build an AI focused on understanding the universe, relentlessly probing the mysteries of
Isidoros' speeches as a thought leader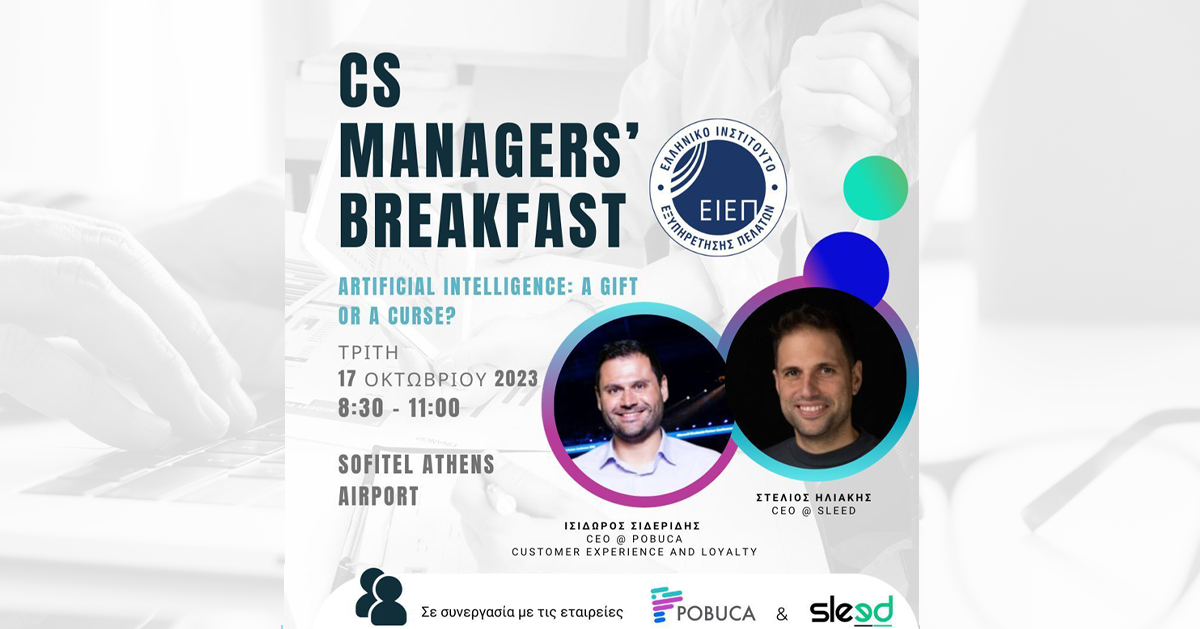 He delved into how AI, particularly in its generative forms, is reshaping the way companies approach customer engagement and experience.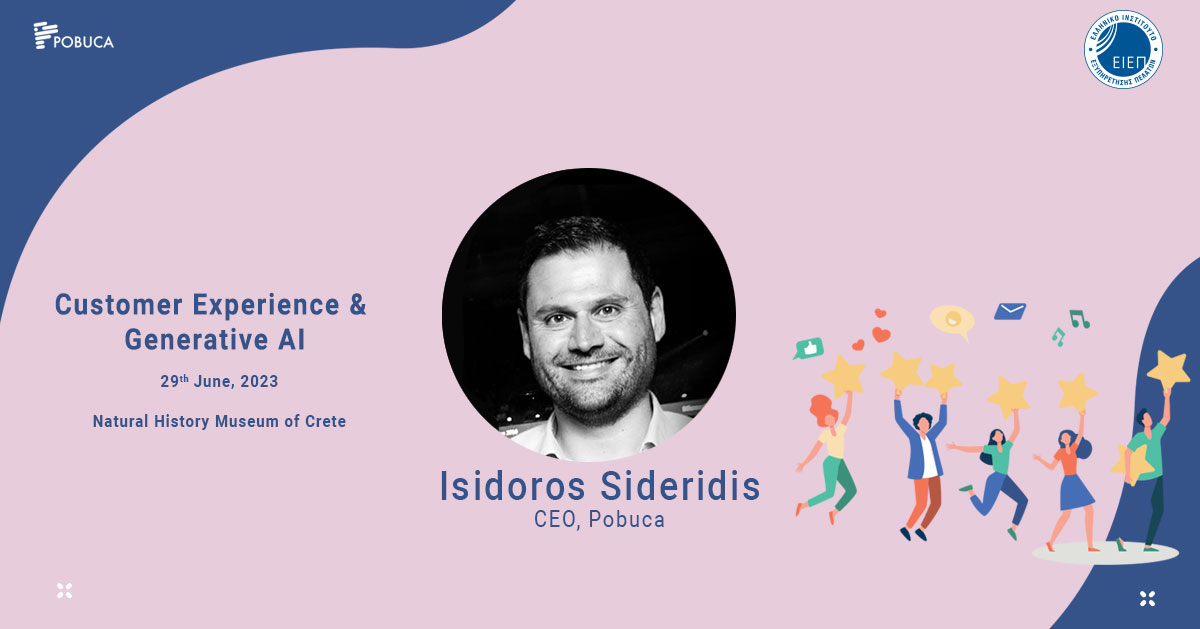 He talked about how GenAI is transforming Customer Service & Marketing, and how it can create personalized & engaging experiences
CX NINJAS is proud to announce its 1st Digital Meetup "AI in Marketing: unlocking new possibilities for CX" dedicated to