CX in retail: transforming e-commerce & in-store experiences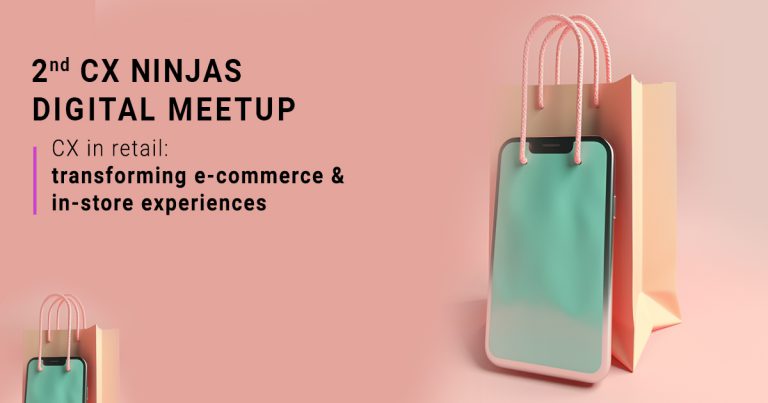 The 2nd Digital Meetup, a gathering exclusively designed for members of our community was an insightful exploration of how CX transforms retail, where we also focused on e-commerce and in-store customer best practices.
On October 19th, The second CX NINJAS Digital Meetup successfully concluded, leaving attendees enriched with cutting-edge insights on transforming e-commerce and in-store experiences in the retail sector. 
Key Highlights from the Meetup:
John Kiskipelis on the Last Mile Customer Experience: John Kiskipelis, founder of UPcommerce.gr, shed light on how the 'last mile' experience can be a game-changer for businesses. He emphasized the importance of this final touchpoint in the customer journey, illustrating how it can significantly impact customer satisfaction and loyalty.

Spyros Lachanas on Retail's Phygital Transformation: Spyros Lachanas, Space Management & Visual Merchandising Manager at Praktiker Hellas, provided an in-depth analysis of the transition of retail stores into the new phygital era. His insights into blending physical and digital experiences offered practical strategies for retailers looking to innovate in this space.
Did you miss the meetup? Stay tuned for our upcoming events and join the CX Ninjas community to be at the forefront of CX innovation.