Celebrating the creation of the #1 Greek CX community with The CX NINJAS club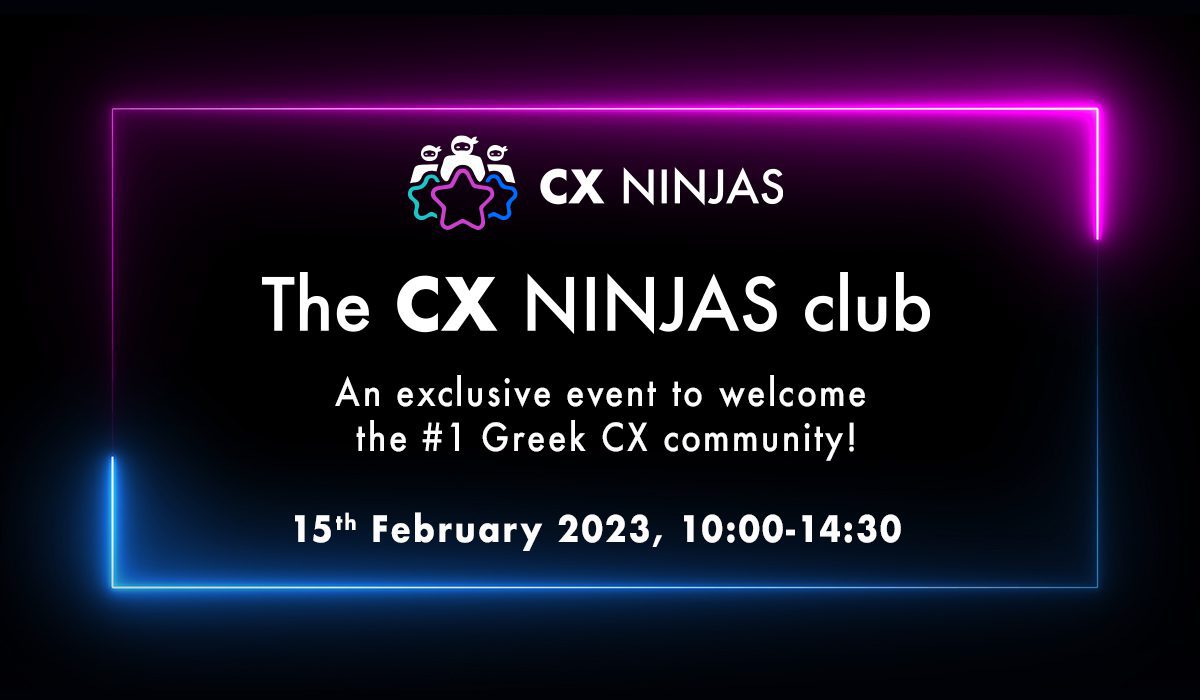 Our VIP physical conference to celebrate the launching of CX NINJAS, the first Greek CX community.
On February 15th*, the CX NINJAS organized a free, physical conference to celebrate the initiative of creating our CX community, the first Greek, growing, innovative & networking imitative from experts to experts.
If you haven't joined yet, you can still become a member
It was a day full of CX experts sharing real-world techniques, strategies, insights, & knowledge that they have collected all these years in their field.
The audience explored the effective B2C & B2B "formula" on how to proficiently measure, design, and improve CX and discovered the mega-trends of 2023 regarding Loyalty, Customer Service, in-store experience, and much more.