Pobuca participates in world-class GITEX Technology Exhibition held in Dubai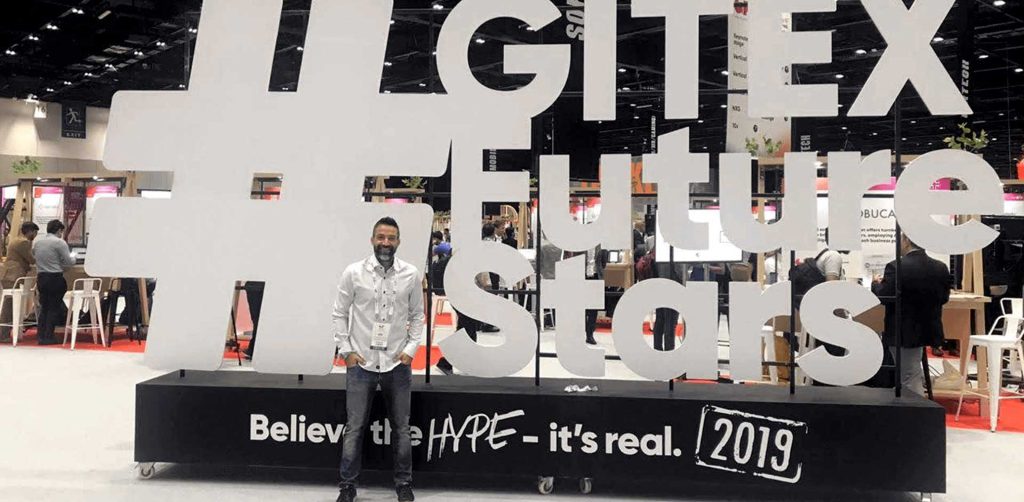 "It was a great pleasure for us to introduce our news technologies to the visitors of GITEX", Isidoros Sideridis, CEO
Athens 18 October 2019 –  Pobuca (ex. SiEBEN) has successfully participated in the 39th GITEX Technology Week which was held on October 6th – 10th in Dubai World Trade Center and was attended by more than 4,500 exhibitors from 140 countries of the world.
 For yet another year, Dubai became the tech capital of the world, and Pobuca as a company with a clearly extrovert plan, tightly linked with technology and innovation, participated in the exhibition presenting its AI-enabled CRM solutions which aim at facilitating digital transformation and the enhancement of productivity.
 The visitors of Pobuca's kiosk had the opportunity to be introduced with the company's technology solutions and experience the innovative features of Pobuca Sales, Pobuca Connect, Pobuca Loyalty and Pobuca Bot, whose operation is based on Artificial Intelligence.
 The CEO at Pobuca Mr. Isidoros Sideridis, presented various aspects of the company's development and investments planning, which among others focuses on the enrichment of Pobuca's global footprint, through further enhancement of its activity in MEA region and other countries around the globe.
 Furthermore, within the frame of the exhibition Pobuca stood out with the Innovation Award, conferred by Dubai Future Foundation. This award fully confirms Pobuca's permanent commitment for the provision of innovative, cutting-edge technology solutions, which are crucial for the long-term and short-term digital development of businesses.
 "Pobuca's major and constant ambition is to stand at the center of developments related to technology, business solutions and digital development. As a scale-up company, we need to have a frontloaded planning in order to be able to deal with the modern needs of our clients. This means that our participation in one of the world's most important tech events, such as this exhibition presenting the latest market trends, should be nothing less than compulsory. We are proud for our participation and the award that was conferred on us, which fully represents the emphasis we give on issues related to technology, innovation and Artificial Intelligence" stated Mr. Chris Papandropoulos, Marketing Director at Pobuca