An open letter to Pobuca employees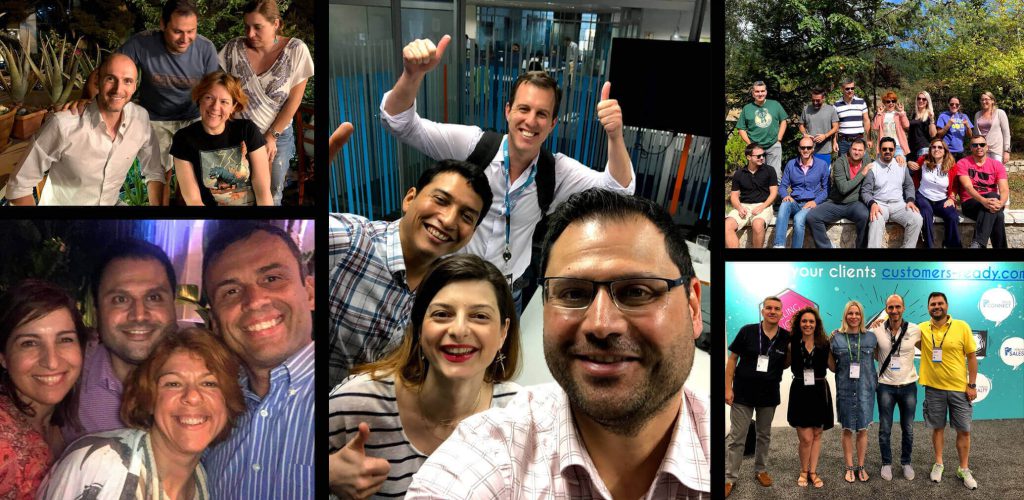 Wow, what a year! Who could imagine last year that I will be writing this letter amidst lockdown, missing all the great moments we had together before the pandemic, the lunch breaks, the parties, the jokes at the corridors, the meetings - yes, even the meetings!
For people with heavily loaded agendas like me, you surely are not looking forward to a meeting, as most of them tend to be long-lasting, back-to-back sessions that consume the productive hours, pushing the work till late at night to catch up with the day. And look at me now, a meeting loather like me can't wait for the 10 am call to see the team again… even initiating small talks that I always felt uncomfortable or embarrassed to participate in! 
As we all work in technology, we should feel proud that we helped the world pull through this extremely tough situation. These are times where technology is being blamed for all sorts of things, but almost everybody realized this year that without it, the pandemic effects would have been devastating for all. 
When it comes to us in Pobuca, we should all feel proud and respectful that we managed to overcome this global menace in the manner we did. Let me just say that your comments and feedback of how we managed in the Covid-era, with empathy, compassion, and transparency, is the best prize in my career so far; actually, a prize that belongs to all of us. And ''all of us'' does not come as a cliché, guys; it's the key, as the biggest challenge in the years to come will not only be to eliminate poverty, but to build an environment of inclusion, where all of us feel that we are "part of the game".
Where productivity will not necessarily mean that you will have to be in the office, as you can work from anywhere you feel comfortable, while being at the same time even more productive and happy with your work-life balance. 
And this is not only about sustaining productivity, but also about optimizing the processes themselves; a challenge that has pushed us to another leadership style where outcomes are more important than time spent. 
To properly measure the outcomes, one must first set clear targets and goals. And this can be a lot harder than it looks, as we had to bring ourselves in front of this simple question "Why we do what we do in Pobuca". This was a major strategic task for 2020 and I worked on this during the quiet days of the 1st lockdown in spring. 
Maintaining and optimizing productivity and achieving a good work-life balance can be one thing, while at the same time, preserving our corporate culture and values is equally important and will be an area of extra focus and vigilance. And this is a teaser on the initiatives to be taken along this direction in the months to come…stay tuned!
So, what else comes next? What should we expect for 2021? Some thoughts below: 
First of all "what doesn't kill you, makes you stronger" and each one of us will definitely be stronger and wiser in 2021.
We will be more appreciative of the things we already had and most probably, as the vaccines are here and science keeps advancing, we will be getting them back this year.
Pobuca is your second family, a place that you will feel loved and cared for; we could be talented, make money, be famous, but if we miss love from our communities, everything else seems very hollow. 
Let's make Pobuca a workplace with jobs that you would take if you didn't need a job. My vision, my commitment, is to build a company that we admire with people we admire, to have jobs that we'd jump out of bed for in the morning!
Wishing you all a blissful new year. Stay healthy, take care, and get ready for the great things ahead!
Sincerely,
Isidoros Sideridis, CEO Pobuca