What Pobuca is really all about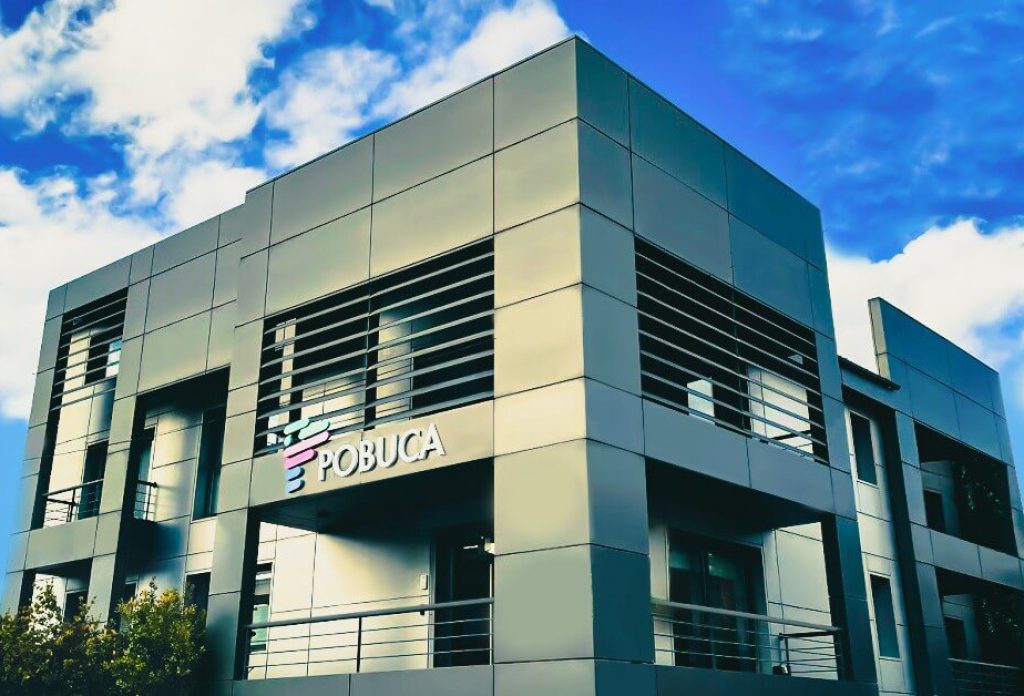 Customer Experience can make, or break, your business. And that being so, it's still hard to get a full grasp of it and make it really work. Why?
Give your customers a great experience and they'll buy more, be more loyal, and will even share their experience with friends.
Yes, CX is the key to a successful business, as:
Great experience builds loyalty. It costs 5 times more to acquire new customers than it does to keep existing ones, while a 5% increase in customer retention can lead to an increase in a company's profitability by 75%. Loyalty does not just reward, it's the outcome of great CX in every step of the customer journey.
Bad experience drives customers away – fast. Make no mistakes, you won't have many chances to get it right. One in three customers (32%) say they will walk away from a brand they love after just one bad experience.
The price premium is real – and it's big. The payoffs for valued, great experiences are for real, reaching up to a 16% price premium on products and services. Happy customers are much more willing to share their personal preferences with their close ones, with 63% stating they'd share more information with a company that offers a great experience.
Great. CX is what every company strives for. Then why are so many customers being left disappointed? In Pobuca, we think that we know why, calling it an "experience disconnect" condition.

About "experience disconnect"
In the past, in the solely "brick-and-mortar" days, the owner of the business was in a physical store and the sum of his customer interactions were physical, and this is why knowing your customer's birthdays or shopping preferences was a given.
Even when businesses started to grow with multiple stores, most of their customer interactions were still easy to follow, since they were either physical or phone calls.
That was until digital commerce unleashed its full potential, in an omni-channel world with millions of customers, matching dozens of different buying personas, and interacting in different owned (or not) physical and digital touchpoints.
That is what we in Pobuca call an "experience disconnect" condition, when customer-facing infrastructures collapse under the volume of today's Big Data, and the connection with the customer breaks for good.
And when experience disconnect joins forces with the ever-growing need of a better CX and Loyalty, then yes, we can be talking about a perfect storm, making CX nowadays far more difficult to manage and optimize.
Improving CX
Let's see now what the top CX project priorities are according to Gartner. When executives were surveyed, they gave the answers below: 
Top CX project priorities
An early surprise comes from the top 2 priorities: CX Measurement Metrics & KPIs and Voice of Customer (VoC) insights. So, the first priority is to measure CX and understand what customers really want! However, is there really a surprise here? I mean as Peter Drucker said "you can't improve, what you don't measure", so it makes no surprise that in an emerging sector like Customer Experience Management the first priority is actually to know where you stand.
It could also be an opportunity for many businesses since it's proof that the overall maturity in CX is low and those that will do it fast and right will make the difference in the market. The whole situation reminds the Sales execs in the 80s, before the appearance of the ERPs: their first priority was to measure their sales performance with accuracy and in time! (which of course is a solved problem for almost every business nowadays…)
So, measuring CX and VoC are the top project priorities, where most businesses want to start with, while good Customer Service interactions build Loyalty. That's why CX leaders that will turn the spotlight on them in the next years will make the difference.
Fine. Not quite, as we still need to figure out the way to get good insights on both.
Listening at scale
To access some good CX insights, most would rely on customer surveys, a rather traditional business approach.
According to Forrester, surveys cover no more than 7% of all customer interactions; let alone the fact that they fatigue customers and discriminate against certain customer groups. Also, surveys are not as effective for employee coaching or as a source of "actionable" real-time data. Most importantly, customers want their voice to be heard when they actually feel like talking to the brand themselves, rather than being questioned months later through one more email destined for their junk folders.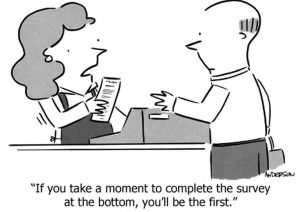 Listening at scale is set to be your key differentiator across your present and future interactions with your customers, and this is where a CX software based on AI comes at hand.
Dark data: the hidden treasure
Let's say now that you have lifted the barriers, becoming an omnichannel, customer-centric organization that has the power to consolidate and store your conversations with customers: their phone calls, emails, chats, reviews, and posts on social media. Can this alone make the difference? Not yet.
Yes, you might have found your own untapped gold mine of unstructured customer data from every touchpoint, but you have to get the right tools to extract the CX metrics and insights you were looking for from the start.
Now is the time to start putting the analytics, machine learning, and AI methods into the equation, so that you analyze what your customers say, at the moment where they say it, and extract the CX metrics and VoC insights without the need for any additional surveying.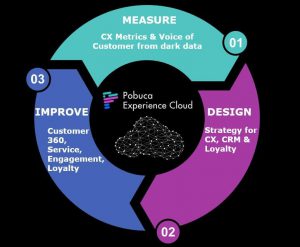 AI offers processing power and unbiased assessment across the sum of your interactions with your customers, turning them into valuable insights.
This is where Pobuca Experience Cloud starts: With the power of Artificial Intelligence, you can listen to all your customers at scale and understand what they say in natural language. Pobuca Experience Cloud measures CX, Loyalty and VoC, with the minimum friction or stress for your customers, by leveraging big volumes of dark, unstructured, data.
What makes Pobuca so special?
We offer turn-key solutions regarding Customer Experience, CRM, and Loyalty for brands and retailers.
This is why we like to think in Pobuca that we can make a real difference with CX and Loyalty in your business. With Pobuca Experience Cloud you can measure CX, design the right strategy based on KPIs, and most importantly improve it with the following features:
Customer 360: A Customer Data Platform (CDP) that offers profiling and a single point of truth of your customers. It segments them on the basis of certain characteristics, their transactions and buying behavior, and their sentiment about your brand.
Customer engagement with personalized campaigns: Customers expect you to know them in your communications and provide them with personalized content, across all digital platforms.
Loyalty programs: Reward your customers based on their loyalty and turn them from satisfied to brand ambassadors. In Pobuca we consider loyalty as part of the broader Customer Experience, much more than just "points and rewards".
Omni-channel Customer Service with virtual agents: Poor customer service can undermine all your efforts to increase CX. Empower your agents with the proper tools and insights, while adding bots as 24×7 front-liners for your customers.
Pobuca Experience Cloud helps you set your CX and Loyalty priorities in the right order and stop "putting the cart before the horse". We first measure, then we evaluate the results and design your strategy, to finally start the optimization of the experiences you offer to your customers.