Participations & sponsorships at major conferences & a 3rd CX webinar for Pobuca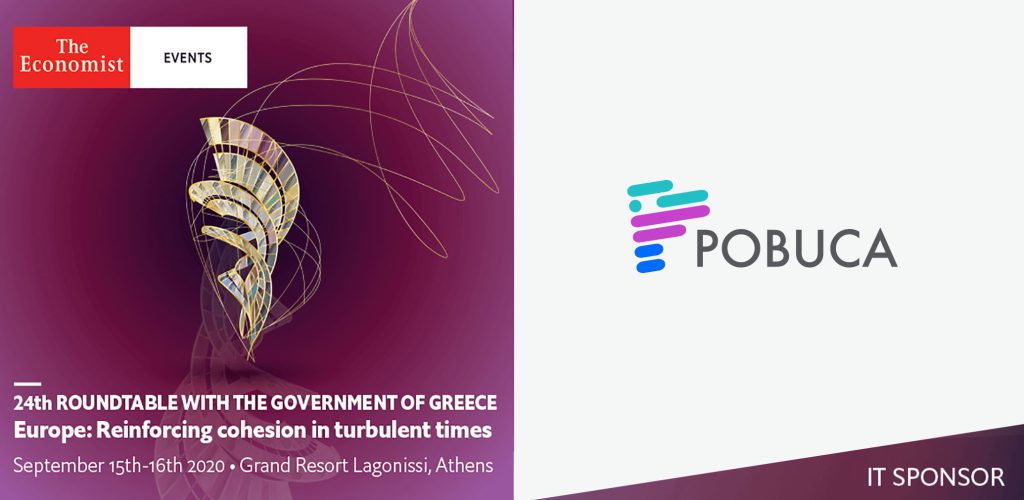 Pobuca participated in, as well as having proudly sponsored, two very important conferences, the Economist Greek Government Roundtable and "Future of Retail", while it successfully organized its third CX webinar, in September.
Athens, October 7, 2020 – September has been a month full of very interesting activities for Pobuca, having proudly participated and supported two of the most important conferences, "Economist Greek Government Roundtable" and "Future of Retail, while successfully organized it's third" It's all about CX " webinar.
More specifically, in "The Future of Retail: leaders' executive meeting'', the online discussion panel with CEO's of leading Greek companies of retail on the great challenges that the industry faces in this unprecedented era, being organized on September 15th. Pobuca was among the big sponsors, with its CEO Isidoros Sideridis also participating as a speaker with the presentation "Adapting to the next normal of Customer Experience in retail".
Managing the crisis of the new coronavirus and the next day both at Greek and European and global level, was at the epicenter of the 24th Round Table Discussion with the Greek Government of the Economist, on "Europe: Reinforcing cohesion in turbulent times", at a conference held on 15-16 September 2020 at the Grand Resort Lagonissi Hotel, with the participation of Pobuca and its proud sponsorship as IT sponsor.
Finally, the third Pobuca webinar on Customer Experience was successfully completed on September 29th. In the seminar, under the title ''It's all about CX'', Pobuca experts presented the key functionalities of the Pobuca platform, as well as the consulting services and the best collaboration models so that the users of the platform are able to provide the best possible solutions to their customers.
"We are very proud to be given the opportunity to participate into, as well as to sponsor two such great conferences, such as the Economist Greek Government Roundtable and the " Future of Retail ", as well as to successfully host our third CX webinar, with all these three activations showing our commitment to being at the center of business and technological developments on the road to digital transformation" said Mr. Isidoros Sideridis, CEO of Pobuca.