How to choose your loyalty platform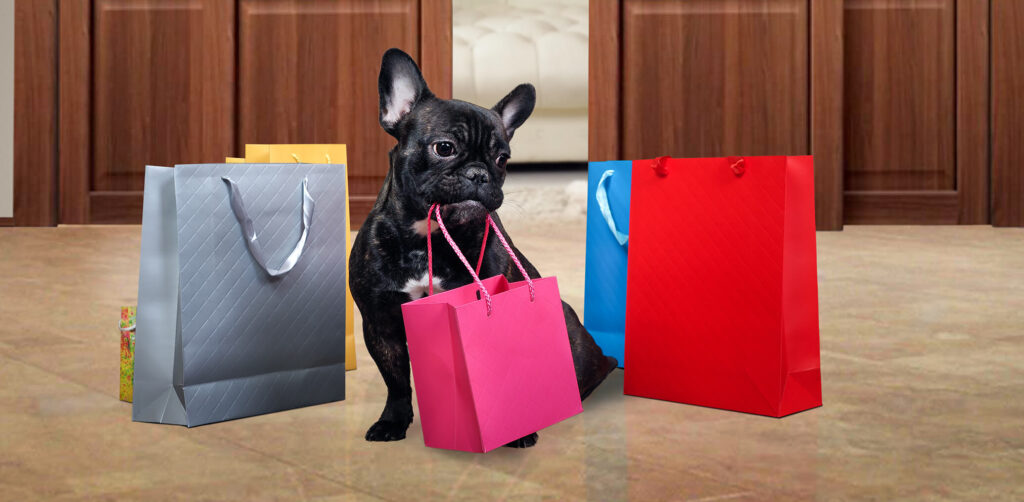 While a loyalty program can boost your business, choosing the right platform is the one that would bring in your results. To make sure that you can choose the best loyalty platform for your brand, you should take into consideration the needs of your business as well as your customers'.
Your Loyalty program checklist
Let's have a look at the checklist below with the key parameters for the selection of the best loyalty platform for your business. 
It's all about retention:  Customers that became loyal to your brand are your greatest asset to retain, as it's always easier to sell to an existing customer than acquiring a new one, with the average amount a repeat customer spends being over 60% higher than a new buyer. As many as 12-15% of customers are loyal to a single brand, making up 55-70% of total sales, loyalty programs can become a tool to get a competitive edge through unique functionality and rewards.
Show your appreciation: Loyal customers are very important assets to businesses and they really want to feel that the brands to which they are loyal, appreciate them, with tokens such as rewards or incentives based on their shopping habits.
You are not selecting a software, but a partner: While the loyalty program software itself is the tool, your loyalty provider is the one to become your strategic consultant, working with you side-by-side on business requirements such as Data Integration, Data volume, Reporting, and analysis and many more.
Technical requirements: While customer satisfaction is very important, it's also essential to consider the technical requirements for the new loyalty software, as it should be seamlessly integrated with all of your operating systems, including email deployment, social media, POS (Point of Sale), call-center platforms, etc., i.e. to be a loyalty platform that can deliver an easy-to-use interface via mobile and internet, as well as real-time data updates for business staff.
Customization: The last thing that you want to be engaged in would be a one-size-fits-all approach; your loyalty platform allows flexible and customizable rewards, as the majority of customers really appreciate programs that are highly customized to their needs. Experiential or transactional rewards can be the biggest allurements of loyalty programs and the range of rewards should be wide—such as products, coupons, or gift cards and always customizable.
Referral feature: Loyal customers are more likely to refer your brand to their friends. As many as 92% of people trust word-of-mouth recommendations more than ads and marketing communication. Make sure that your loyalty platform has a referral feature along with a good tracking system for it, empowering satisfied customers to bring you even more satisfied customers.
Redemption checkout: Customers often complain about how complex and tedious their redemption checkout can be, so it's a great asset to have a loyalty program that's easy to understand. Be sure that your loyalty platform has an option of integrated online checkout redemption, which allows customers to choose their available rewards when checking out and use them as a discount.
Reporting and Analytics: To ensure that your loyalty program is going in the right direction, you will have to have all the right metrics and analytics, as well as direct access to real-time data, while your customers should have a full view of their loyalty accounts and their rewards.
Program Management: A loyalty software provider should be able to support a number of program aspects including performance analytics, marketing strategy, and rewards management, while there should be at least a single point of contact to assist in daily operations, that is synched with your key objectives throughout the strategic planning and should address any concerns or discrepancies with the relationship or platform.
About Pobuca loyalty platform
Pobuca Loyalty is a platform designed to develop and grow repeat customers. In a nutshell, Pobuca Loyalty helps you map your customers' journey, engage with them across all sales and marketing channels, reward loyalty, predict future buying behaviors, and build a powerful loyalty program to offer a unique customer experience to your customers by leveraging AI and ML technologies.
Know your customers: With Pobuca, you can get to know your customers, by creating unified customer profiles based on all stages of the customer journey and gathering and consolidating all these diverse high-volume data, such as demographics, transactions, campaign interactions, online behavior, and more, into a single customer view.
Increase engagement: Target the right customer with the right message at the right time via personalized campaigns. Choose the best channel – email, text message, push notification & Chat Bot – craft your campaign and gain insights into its effectiveness via detailed reports. 
Reward your customers: Gain repeat customers by identifying their real needs and maximizing their satisfaction. Reward them for in-store and online purchases, special events, and actions throughout the customer journey. Meet your loyalty objectives and implement a comprehensive customer loyalty strategy that brings the business results you anticipate. 
Forecast future shopping behaviors: Implement advanced lead scoring to predict future customer behavior and enhance the effectiveness of your marketing campaigns.
Pobuca platform will support your business to improve customer engagement and retention via top-notch features, as:
360° customer profile: Create unified customer profiles based on all stages of the customer journey, on demographics and behavioral criteria, and consolidate diverse deep data into a single customer view.
Engagement increase: Target the right customer with the right message at the right time via tailor-made campaigns on preferred communication channels, and increase customer engagement, loyalty, and revenue.
Customer loyalty rewards: Gain loyal customers by rewarding them for in-store and online purchases, offering participation in special events, exclusive services, and actions throughout the customer journey.
AI analysis & metrics: Use customer data, such as campaign interactions, website, mobile app or social media activity, demographics, and shopping habits to send personalized content and predict future behaviors.
Real-time data access Get a 360°view of your customers by having real-time access to your data through pre-built reports, dashboards, key metrics, and analytics to optimize and personalize their journey.
Interested? Let's get started! 
Take the first step to build customer engagement and loyalty. Talk to one of our specialists and get a personalized demo of the Pobuca Loyalty platform.