The best customer engagement strategies and tactics; 2021 version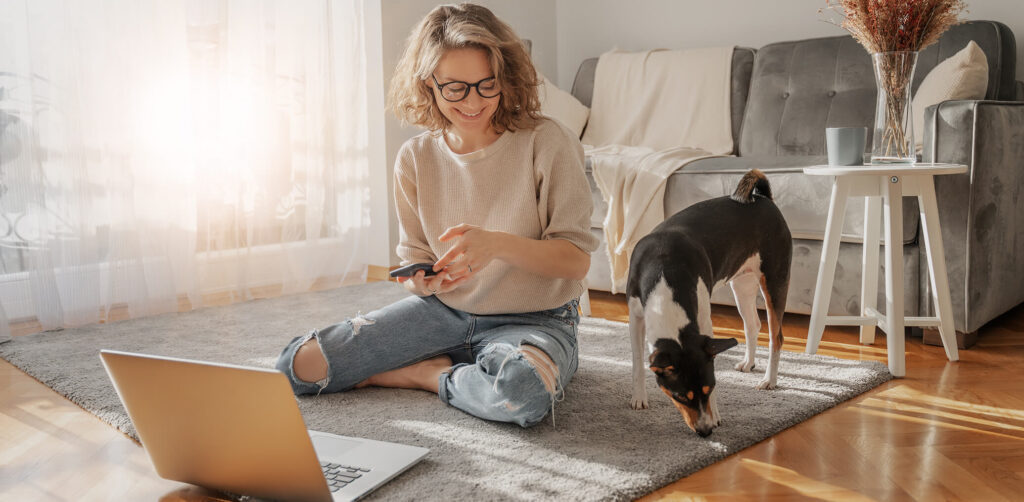 Although everybody knows that without engaged and loyal customers, things can get pretty tough, many brands tend to pay more attention to lead generation and customer acquisition, than putting an effort to keep their existing customers motivated before they eventually switch to competitors.
Your customer engagement strategies checklist
Let's have a look at the best customer engagement strategies to keep your customers happy:
1.Enhance your product messaging.
While follow-up emails have a poor conversion rate, you can improve your conversions, by sending targeted in-product messages (i.e. notifying your customers about your new product) to inform, gather feedback, engage with, or marketing to a specific user or segment of users.
In-product messaging is a viable strategy to adopt because there is a market fit, which is the direct correlation between product and market. As not all CRM software is equipped with in-product messaging features, find the marketing automation software that supports it and leverage in-product messaging to channel new customers through a seamless onboarding process.
2.Drive customer engagement through social media.
Yes, social media as Facebook and LinkedIn are mainly platforms to connect with people and they are also huge, with at least 2 billion active users. But when people follow you on your socials, they trust that you'll also help them, so put some effort into it and use the tool to connect, share, identify questions, research influencers, and other experts, and create valuable content to your customers. This is also a great way to obtain valuable user data and assess them to improve your service and catch up, or even stay ahead of the competition.
3.Nurture your free trial prospects.
Free trial prospects are actually your customers, as they already have made a transaction that would benefit your business, as to use your product, customers have to spend focus, time, and money. Make sure that you nudge free trial users to upgrade their account and use premium features, through personalized communication, so that your free trial users know you by name, to allow themselves to feel more secure about your brand.
4.Personalize your VIP customers.
Your VIP customers are most likely the ones that have been with you for a long time putting their money on your product or service and referring their friends to your business. VIP customers are not one-time buyers, but one-off buyers can be turned into loyal and trustworthy customers through the right customer engagement, so personalize your communications with them to motivate them; just think about the very small cost of reselling as compared to the cost of acquiring a new customer.
5.Put your customers first.
No matter your niche or market, when you put customers first and think about their welfare, you'll nurture an army of brand advocates. Always go the extra mile to answer customer questions and address complaints. And in case you've forgotten, there are more businesses, products, and information online today than there was in 2010, with information overload has become a major roadblock to engaging customers, so the majority of the customers who lack focus could find themselves switching brands.
6.Create insightful content.
Engage your customers with custom content; while content marketing is used to drive leads and acquire new customers, custom content can be primarily used to engage and nurture existing customers. So make sure to put useful content creation for your customers amongst the key components of your engagement strategy i.e. to inform them on new features of your software, or how to install and set up a feature or even some highlights on an upcoming launch or any customer benefits.
7.Make interactive content.
Another approach to educate and engage your customers is interactive content. Content is king in online marketing and by producing the right content, you have your one-way ticket to generating more leads, more inbound links, and more sales. One thing you should know is that the rules have changed. Content is no longer about quantity, but quality. Examples of interactive content can be white papers, polls, quizzes and tests, assessments, calculators, contests, promotions, and infographics, to make your customers not only engaged but feeling at home with your brand – and becoming motivated brand advocates.
8.Create a communication center.
A communication center isn't just the hub where you listen to your customers, it's equally an opportunity to pay attention to details – as you sort all questions and make a promise to answer them – if you don't have all the answers at once. Shorten your response time, prioritize which questions to answer first, and how to send it across to your customers will go a long way to excite them. That's what customer engagement entails. With a communication center, you've got a system that you can leverage to further strengthen relationships with your existing and new customers.
9.Customer support is a team effort.
No matter the product you deal on, what you're truly selling experiences and your customer supports stands at its forefront. And this is not in terms of the innovation of the helpdesk solution, tool, or program that you're using to improve customer support, rather than the one-on-one communication with your customers. To optimize your customer support, make sure to involve everyone across your organization and become a customer-focused brand, make customer service your no #1 priority so that customers will trust you more, and refer new customers to your business.
10.Be responsive.
Make how fast you respond to customer feedback your utmost priority. Customers are impatient, while it's estimated that a human's attention span is 8 seconds, one second slower than that of a goldfish; people are not ready to wait for 48 hours to get their questions answered when another brand can answer within 24 hours. How fast you respond sets the difference between customer service and customer experience. "Experience" is a result of the service you provide. If your service is awesome, but you are slow, customer experience will be negative. On the other hand, if the service is great and the time it took to deliver it blends properly, customer experience will be high and positive.
11.Mobile apps.
Drive your growth with mobile apps and, when it comes to customer engagement, have no doubts that apps can turn a casual conversation into a bonded relationship that generates sales. So. if you're looking to engage your customers while providing unfeigned value that will remain fresh in their minds for years to come, then you should seriously consider creating mobile apps.
Conclusion.
Customer engagement isn't a destination, but a journey. Because it doesn't stop. Build a clear engagement strategy and follow it through, again and again, making all the right optimizations when needed, not only to inspire your customers but to also increase your brand's resilience.