Isidoros Sideridis participates as a speaker in "Shop X''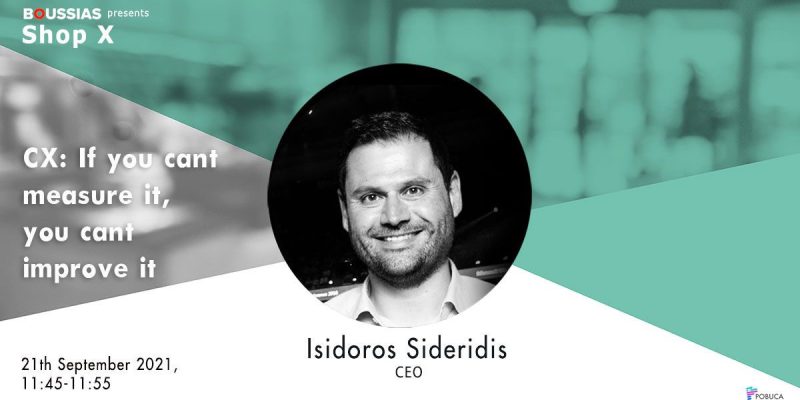 The title of his presentation is "CX: if you can't measure it you can't improve it".
On September 21st, Boussias presented a virtual event with C-level worldwide speakers and participants, the "Shop X", and show how the new in-store and omnichannel retail activities gain more customers and increase sales. In the after COVID-19 era, the consumers and businesses will live new consumer experiences and habits. What does it change and what is the same in retail?
Isidoros Sideridis, our CEO participated by leading the speech: "CX: if you cant measure it you cant improve it".