How to sail through Black Friday 2020; the retailers' guide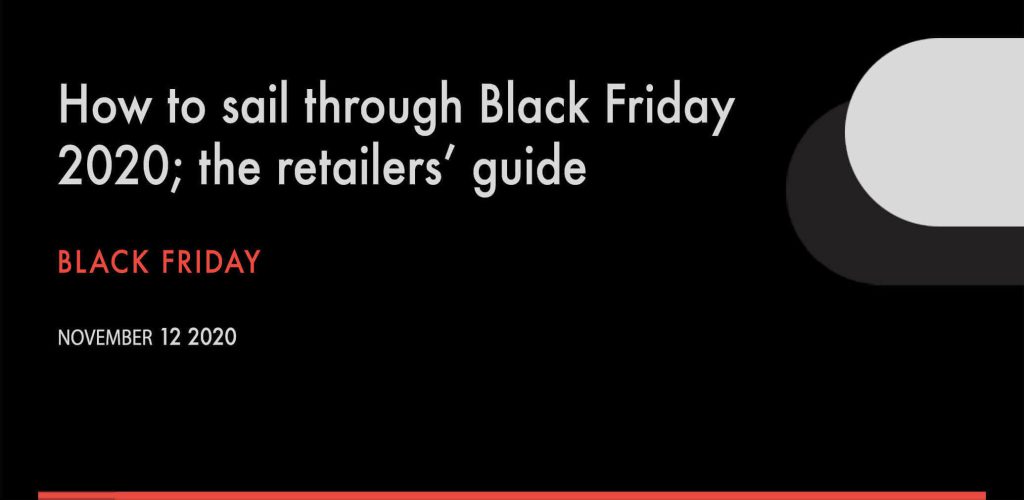 November 27th is the day of the upcoming Black Friday, with retailers trying to prepare their online sites to withstand the growing numbers of online shoppers at the same place, in a complicated equation very hard to solve.
So, what to expect on this year's Black Friday?
The reality is that we just don't know. In our lifetime we have never experienced a pandemic that has had such huge effects on digital transformation and online consumer needs. There are however a few trending topics to take into account:
Get ready to go fully online: As there are local lockdowns and new safety measures for retail stores and a general consensus that being in a crowded space is not the safest place to be right now. It's likely that most, if not all, retailers will have a stronger online Black Friday than offline, with online store traffic being expected to rise even higher, as well as the site crashes and the connectivity issues generated by a high number of users trying to buy at the same time. Without a doubt, this will translate for some into a new lost opportunity to consolidate the online channel.
Make your in-store even safer: The physical shopping experience has changed. And during Black Friday 2020 it will continue to do so towards a deeper immersion between the digital and the physical. This includes the consolidation of options such as "click and collect", or an online replica of the bundle purchase, typical of the physical store on days like Black Friday. 
Have better and longer discounts: Offers are expected to go much further than November 27th, in an effort to keep consumers shopping mode as much as possible.
Go softer with your policies: This is a year to adapt to your customer's needs, such as adjusting returns policies, having more flexible returns or exchanges can, and make your customers as comfortable as you can.
Get better insights: The lockdown period is by definition a groundbreaking period;  now is the time to innovate and make sure that you are using the data you have to your advantage, especially during Black Friday, on their preferred digital channels or any new behaviors that should lead you new strategies to test during the peak this year.
Think ahead of the competition: As it is clear that the challenge is online here, the retailers that will be offering new functionalities as voice shopping, VR, Visual Shopping and many more to be showcased on Black Friday and upcoming Xmas Holidays, as well as strengthening their online touchpoints, will have a competitive advantage over the competition.
Wrapping it up, it goes without saying that Covid-19 has dramatically changed the way that people shop and the way that retailers are providing goods and services for their consumers… the word is digital transformation and it applies to both ends, consumers and retailers. And although the posed questions are many more than the given answers, there are a few things that all retailers should do, to have a good chance of sailing through this unchartered territory, that is to know your customers, go softer with your policies, have better discounts and be ready to get fully online.