Loyalty program for small businesses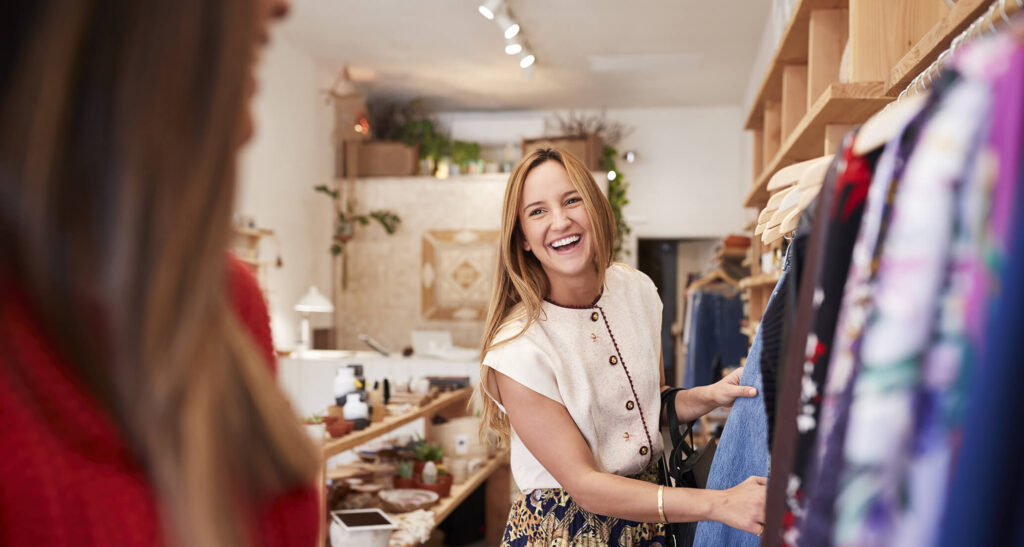 Customer loyalty is not earned easily. Customers will be loyal to the company, as long as it helps them fulfill their goals. It doesn't matter if they have a positive history and a lasting relationship with your brand. If a competitor puts a better offer on the table, then the customer is going to take it.
How to build your customer loyalty
These steps below can help your company stay ahead of the competition and build a following of loyal customers.
An omnichannel experience:
If you want to be in tune with your customers' needs, you should build a multi-channel service system, to increase your customer interactions. The more often you can interact with your customers, the more chances you'll have to influence their experience. This is how you will achieve an omnichannel experience, keeping a user's experience with the brand consistent across channels, platforms, and devices.
Consider adopting help desk and live chat tools that can help your customer service team cover multiple channels at once. For smaller teams, AI software like chatbots can relieve the workload of organizing and distributing incoming requests without having to hire more employees.
Customer Service Excellence:
To put it simply, customers want solutions to their problems, not a free sample or a discount, as giveaways. Listen up to what the customer is saying and process the feedback. More often than not, your customer will be happier with the solution than they would be with a replacement or perk — although those can always help sweeten the deal.
It's about consistency:
Customers want to know what they can expect from their beloved businesses. When brands provide consistency through their products and service, thus delivering on the promises to their customers, their customers can easily incorporate them into their lives.
Build credibility:
Every business makes mistakes. But if you want to retain customers, you'll need to minimize those mistakes and correct them immediately when they happen. Loyal customers expect a positive experience from your brand every time they interact with it. They want to feel like you value them as much — if not more — than they value you. If at any point they sense their business isn't appreciated, you might lose them to competitors.
Deliver added value:
Go above and beyond your customers' expectations, by building relationships that extend beyond the moment of purchase. Adding value beyond the purchase point demonstrates that you're invested in the customer's lifestyle, not just their money.
Reward your customers:
Customers who are loyal to your brand are also the most valuable to your business. This is where a loyalty program becomes essential to building customer loyalty, as customers are prepared to spend more at your business because they receive benefits in return for their business.
Building Loyalty for Small Business
While small businesses clearly don't have the same financial footprint as bigger companies do, these organizations should still create incentives that motivate customers to return to their stores and develop loyalty schemes that mutually benefit both the company and the customer.
Let's have a look below at a few steps that growing companies should follow to build a successful customer loyalty program.
Punch cards:
Punch cards are one of the most commonly used rewards programs for B2C companies. Customers receive a business card that gets a hole punched in it after every purchase they make. Once a customer reaches a certain number of holes, they receive a special perk or reward. The benefit of this system is that the business can guarantee that the customer will visit them a certain number of times before issuing a reward.
Opt-in email:
Opt-in email solicits the customer's email address for communication with the brand. Once the customer opts in, your company can send them offers or promotions via email. Emails are always cheap to compose and distribute and can be sent at almost any frequency, while you can also use email automation tools to deliver mass amounts of emails in an efficient manner.
Free trials:
Free trials are typically used to convert potential leads, but they can also be utilized in rewards programs as well. For example, you can release a free trial on a product to be launched to members of your loyalty program. This not only acts as a reward for customer loyalty but also works as a marketing tactic that primes your customers for a future sales call.
Partnerships:
One way to add value is to look externally to businesses that you could potentially partner with. By combining your resources, you can create an offer that benefits both you, your partner, and your shared customers.
Referral schemes:
You can turn your loyal customers into your advocates by offering them an attractive reward for customer referrals. If your offer is good enough, customers will be happy to take the time to network your business to other potential leads.
Points:
Tracking points is a tried and true method of tracking customer loyalty. The two keys to making these programs successful are a worthwhile incentive and a reasonable timeline to earn the incentive.
Loyalty discounts:
These types of programs allow you to give back to the customer while also collecting data that can help you personalize their buying experience. You should offer consistent discounts to customers every time they display an identification marker that associates them with the program. This might be a QR code, a card, or even a phone number.