Why is customer engagement so important for your business?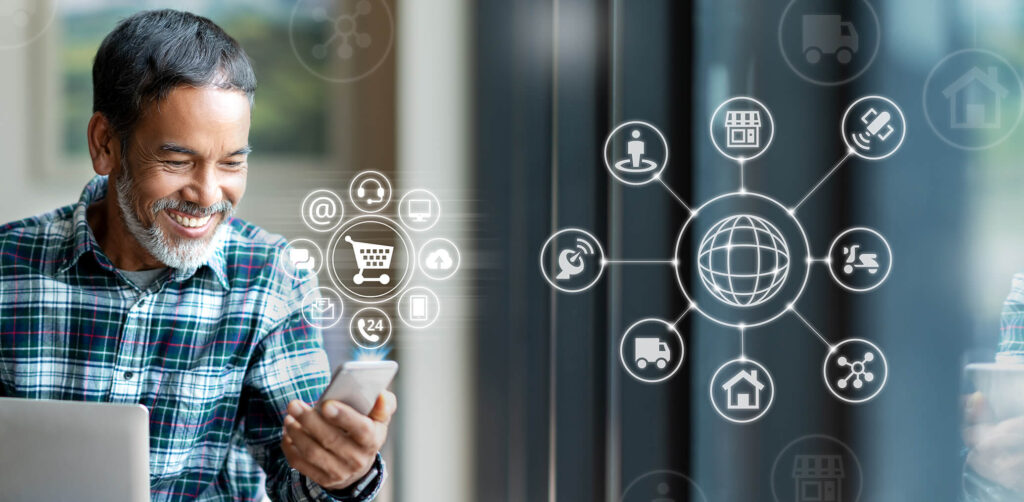 Customer Engagement can be regarded as the emotional connection that develops between a customer and a brand, and entails all the steps along the process of interacting with customers through the channels and strengthens your relationship with them. 
It is a journey that begins with the first customer interaction and extends well beyond the point of purchase across numerous touchpoints, as companies can engage with customers via social media, email, websites, community forums, or any other space where they're communicating or consuming content.
Why is Customer Engagement important?
Highly engaged customers buy more, promote more, and demonstrate more loyalty. Providing a high-quality customer experience is an important component of your customer engagement strategy. Gallup research shows that a fully engaged customer represents 23% more revenue than average. If you don't have a customer engagement strategy, you could be missing opportunities to interact with customers and build a relationship with them. There is no single customer engagement method that works for every company across all industries; however, a sincere focus on empathy, clarity, and simplicity in your dealings with customers and prospects should be the basis for all of your customer engagement activities.
Benefits of Customer Engagement
Customer engagement is the right path to follow to keep customers engaged throughout their purchase journey so that they could further develop customer loyalty. Achieving more interactions with the customers can also provide you customer insights that could help you better assess your strategy in terms of marketing decisions such as retargeting and content development, or sales processes such as messaging and outreach methods.
In a nutshell, customer engagement can help you: optimize customer experience, enhance the brand experience, increase customer loyalty, gain access to valuable customer insights and accelerate the sales funnel.
Developing an Effective Customer Engagement Strategy
There are many positive customer engagement examples that can be used to model a customer engagement strategy; major brands use everything from funny, responsive social media agents to personalized discounts and offerings to inspire loyalty and affection in their customers.
To develop a solid marketing engagement strategy, you should take these three steps into consideration:
Identify all the key steps in the purchase journey and add a customer touchpoint across them that includes helpful, personalized information to provide a positive customer experience and build customer loyalty.
Develop relevant and resourceful content that supports customer needs throughout the funnel, using customer insight and data to create a positive brand perception and boost engagement across all channels.
Get creative with customer engagement, especially on social media, and don't limit outreach and marketing campaigns to only Twitter and Facebook. For example, does your target audience include a younger demographic? Consider newer social platforms such as TikTok. Or would your product benefit from a visual aid or experience? Add Instagram to the planned engagement mix.
Enhancing Sales through Customer Engagement
To boost your sales, you should:
Βuild trust between your sales team and customers through consistent, personalized touchpoints on a variety of relevant channels. Remember that each touch should meet the customer's progress along their purchase journey, and provide useful information or content that drives their movement through the sales funnel.
Supply your sales teams with customer interaction insights, which they can use to develop thoughtful messaging and select content that supports specific outreach goals. Sales interactions should support customers as they research and narrow their options, but shouldn't feel forced. Be perceptive when interacting with customers, take note of what works, and find the channels and types of outreach that work best for your team and ideal buyer persona.
When you strive to improve connections and lead handoffs between sales and marketing, customer engagement is essential. Marketers should deliver timely, personalized content that educates and creates qualified leads. Sales should continue to nurture and engage buyers across a variety of channels to establish business relationships and increase close rates.
How can Pobuca Experience Cloud  help with Customer Engagement?
Customer engagement can be assessed as the sum of customer experiences along the customer journey. Pobuca Experience Cloud can help you monitor, collect and process data from every customer touchpoint, extracting valuable insights that could help you create a customer engagement model that serves your customer experience strategy at each stage of the customer journey.
As a single AI platform for all kinds of customer analysis, Pobuca Experience Cloud gives you the right intelligence to correct your missteps and plan future customer engagement activities so that you can reap the benefits of fully engaged, loyal customers.