How Generative AI and ChatGPT can shape the future of work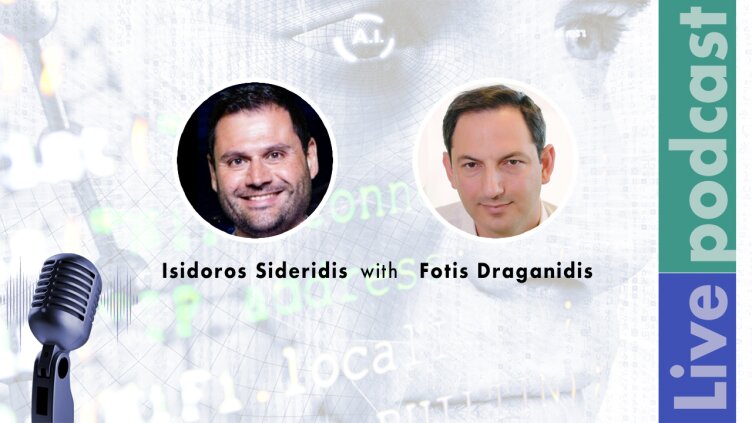 This article is a summary of my interview with Fotis Draganidis, Partner Development Manager at Microsoft.
Artificial intelligence (AI) has been changing the way we live and work, with Generative AI technology staying at the forefront of this revolution. Among the most exciting applications of Generative AI is ChatGPT, an artificial intelligence language model that is designed to generate human-like responses to text inputs.
From the day that ChatGPT was introduced to the public in November 2022, allowing all of us to interact and use this powerful tool, the reception has been overwhelming, as this has been proven to be a tool with exponentially growing capabilities that has the potential to transform the workplace in numerous ways beyond content creation and information mining.
If there is one thing that is for sure, it is a fact that by continuing to rely more and more on digital communication, the potential of ChatGPT will increase, as our best partner with tasks that could range from handling customer service requests to original content creation, and even product design and more.
ChatGPT is to AI what iPhone was to mobile computing:a game-changing breakthrough.
The impact of ChatGPT on industries
The potential impact of ChatGPT on industries can be truly vast, as any industry that integrates customer service, communication, or content creation in its workcycle is ready for disruption. For example, healthcare providers could use ChatGPT to provide personalized patient care and booking appointments. while financial institutions could use it for personalized investment advice and retail businesses to offer tailored product recommendations and streamline the customer service experience.
In addition to providing more personalized experiences for customers, ChatGPT can also help businesses automate recurring tasks, freeing up employees even more so that they could focus on more productive and/or constructive tasks.
In short, the use of ChatGPT can improve efficiency and productivity, reduce costs, and help companies remain competitive in the years to come.    
ChatGPT can also be used in the ideation process on products and services, helping, companies stay competitive and innovative. For example, see how we created the product marketing of Zemark, Pobuca's new marketing agent powered by Generative AI, in just one hour.
The organizational impact of ChatGPT
Marketing departments are likely to be among the most affected by ChatGPT, as Generative AI can be used to generate content for social media, write product descriptions, and even create promotional copy. ChatGPT can also be the tool that will help companies analyze customer feedback and sentiment to gain insights and improve their marketing strategies, empowering marketing departments with the potential to revolutionize the way businesses communicate with customers.    
ChatGPT could also assist HR departments to automate the hiring process, in terms of scheduling interviews and answering frequently asked questions about the company, while in sales departments, ChatGPT can assist with lead generation and answering customer inquiries.
ChatGPT and the end customer 
  
The implementation of ChatGPT has the potential to revolutionize the way companies interact with customers.
With its ability to provide 24/7 customer service and personalized recommendations, ChatGPT can improve the customer experience dramatically, offering customers better service and instant responses to the vast majority of their inquiries.
ChatGPT can also assist companies in analyzing customer feedback and sentiment, enabling them to improve their products and services.
Cultural Changes
Just as Google Search changed the way we think about finding information, ChatGPT is poised to change the way we think about communication and knowledge.
As companies begin to adopt ChatGPT, it will become an integral part of our daily lives. Employees will need to adapt to using ChatGPT, as it will change the way they work, communicate, and even think.
However, it's important to keep in mind the ethical considerations that come with this technology. The data used to train ChatGPT can be biased, and it's essential to ensure that the technology is used in a way that benefits both the company and its customers.
Conclusion
The integration of ChatGPT and its competitive AI language-models in the workplace is definitely set to revolutionize the way we work and communicate in the years to come.
Also, by automating repetitive tasks and improving customer service, ChatGPT can increase efficiency and productivity, reduce costs, and help companies stay competitive.
So, a bright future lies ahead of us, but with a twist regarding biases and ethical considerations on the use of information. Αs we have to make sure that the algorithm is always fed with diversified GDPR-compliant information, in a virtuous loop of data mining and processing information that we all consent on, and that helps us become more knowledgeable and capitalize on the accumulated knowledge like never before…