17 key Customer Loyalty & Customer Retention statistics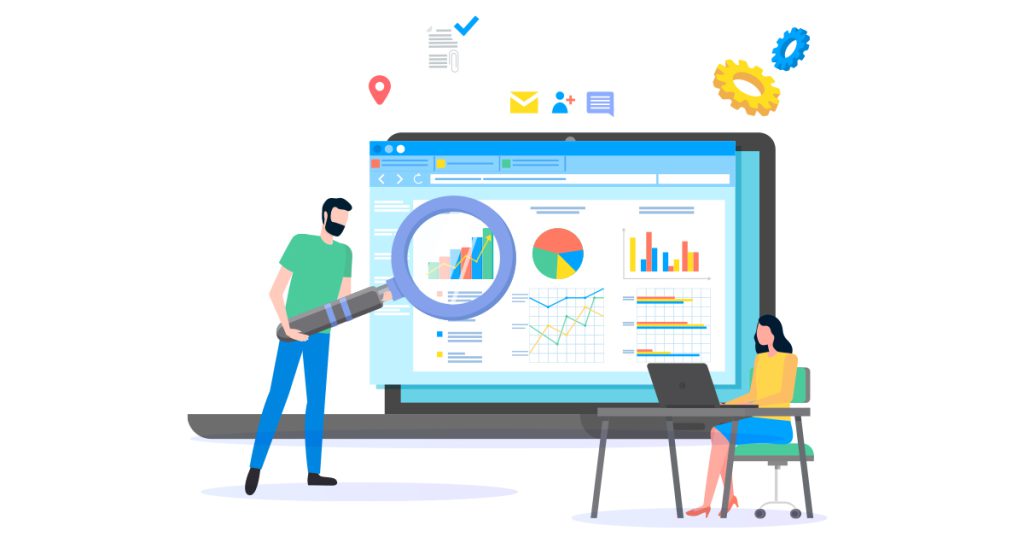 Attracting new customers is costlier than retaining loyal patrons. This is not easy to achieve, though, because customers can be fickle. And in this age, their expectations have reached different highs.
But with the right mix of strategies, using the right tools like CRM software, and paying attention to customers' needs, and increasing the level of personalization, customer retention is possible. These 17 customer retention statistics below show how the experience and service that organizations provide can impact retention.
43% of customers spend more on brands that they are loyal to.


The answer to this is "trust." It all starts with the very first time you had a great customer experience with your favorite brand, which leads to recurring buys in the years to come, even if the prices were higher. This is because they have established trust by providing you with the best product quality and excellent customer experience from the onset. That's why successful branding is crucial for success.
56% of customers are ready to leave their brands if they don't share their beliefs.


These 2022 facts about client loyalty only confirm something we all know and enforce daily—over half of all customers care about how your beliefs align with theirs. However, 44% will continue shopping from your store regardless of your views. They are likely to keep coming if you have better deals (56% of them), quality goods/services (52%), and/or offer convenience (37%) (Claurus)
If your business is not engaging your customers, the churn rate could reach 50% or more.


Customer decisions are influenced by emotions and Customer engagement entails how you build that emotional relationship with your customers. According to customer loyalty stats, it could range from funny memes to responsive blog or social media posts, personalized discounts, or even gifts. Either way, the goal is to keep your customers highly engaged with your brand, while also making more sales, improving brand loyalty, and increasing brand awareness. (Fundera)
Your chances of selling to an existing customer rise to 60% or 70%.


Did you know that only 2% of web traffic converts on their first visit to your website? According to customer loyalty statistics, most times, consumers don't buy on their first encounter with a brand. Your marketing and your brand message need to win them over first. When you have successfully earned their trust, you can easily upsell and cross-sell other related items to them with a high success rate. (Forbes)
93% of satisfied customers will most likely be returning ones

Today's customers face a selection dilemma, with many options out there to choose from. However, if you go out of your way to impress your customers, you would have successfully given them a good reason to come back. In most cases, most of your customers will always take up that chance to return for more. Creating a bond or emotional connection through your excellent customer service and product is a must. (Hubspot)
50% of your customers will tell their friends about your business.

So what does the 2022 customer Loyalty stats report? Half of your customers are happy to spread the good word about your business, and thus, bring in new people. On the flip side, they'll also broadcast negative experiences, if there are any.(Source: Claurus)

 Customers love personalization.

They are ready to give up some form of privacy, provided they receive a personalized experience. Personalization could be anything from addressing them by name in your email newsletter. Without a doubt, email marketing is a powerful channel. You can also offer them customized coupon codes for an item that they were interested in, or even acknowledge their previous transactions with your brand.
77% of customers remain loyal to a brand for at least 10 years.


Before finally settling with you, your customers must have scoured the market looking for a brand that "gets them." "Getting them" means having relevant marketing messages and outstanding customer service. If you can successfully maintain the same qualities that attracted your customers to you, and make adjustments/improvements in the long run, then you can successfully win their loyalty. (In Moment)
55.3% of consumers will remain loyal to your brand if they love your product.


According to customer retention stats, poor product quality is the main reason why 51% of customers will abandon a brand. Also, 23.5% will leave due to poor customer service. Customer experience is fast becoming essential. Still, it's not enough if you have a terrible product. Your product needs to meet customers' standards – else you lose more than half of them. (Yotpo)
75% of consumers will favor a brand if there is a Loyalty program.


Aside from the rewards that come with loyalty programs, do you know what else consumers want from loyalty programs? To feel special. An excellent way to make this happen is to collect enough customer data that will enable you to send personalized messages to them. That way, you are successfully strengthening the emotional connection that they already have with your brand. Try, for example, sending personalized birthday messages to customers in your loyalty programs each year, coupled with some freebies. (PR News Wire)
56% of loyalty programs from brands are implementing the concept of game mechanics (gamification).

Gamification is simply the process of integrating the concept of game mechanics into other activity areas (such as a loyalty program). Game mechanics include missions, tiers and statuses, new levels to unlock, challenges, etc. That way, your customers can engage with your brand more often to unlock bonuses, all of which are to their benefit. According to loyalty program stats, the aim of introducing game mechanics into a loyalty program is to encourage participation from customers, improve customer engagement, and ultimately increase revenue. (Bond)
61% of your customers are hoping that you interact with them more through offers and surprise gifts.


Aside from being loyal to your brand, your customers also want to save money. Loyalty program stats for 2020 show that if you offer discounts now and then or send them surprise gifts as a reward for their loyalty, you'll benefit immensely. (Merkle Inc.)

77% of your customers will become even more loyal to your brand if you accept and implement customer feedback into your business.


We discussed earlier the harmful effects of leaving customers' negative feedback unanswered. Your customers are humans, not robots. The more you acknowledge their input, the more loyal they will become. Knowing that their opinion counts and are taken into consideration gives them a sense of belonging. (

Microsoft

)
46.4% of your Loyalty program customers expect you to grant them early access to sales.


According to statistics on customer Loyalty programs for improving sales, other expected perks of loyalty programs include early access to new products (31.8%), coupon codes, discounts, personalized messages, one-on-one conversations, etc. (Source: Yotpo)
Customers engaged in a brand's Loyalty program will spend 12-18% more each year.

Firstly, customers are ready to spend more on products if they are coming from brands that they trust. Secondly, the use of gaming mechanics in customer loyalty programs ensures that your clients are engaged. (Fundera)

59.5% of consumers will most likely become members of their favorite brand's Loyalty programs.


Everyone wants to save, even if it's just a little. Other reasons consumers will most likely choose to become members of loyalty programs are the trust and emotional connection that they already have with a brand. (Yotpo)

57% of your customers will try to engage your loyalty programs via mobile.

Mobile is fast becoming the new norm. It is fast, flexible, convenient, and capable of carrying out most of the activities done on a PC. If your business is not optimizing for mobile, you will surely miss out on a lot of deals. Big brands like Google, LinkedIn, Facebook, and Amazon all know this. That is why they already have a mobile-first policy. (Source: Bond Brand Loyalty)
Having dived into the hard facts and statistics on Loyalty, we can safely conclude that Customer Loyalty is a non-negotiable pillar for an organization that wishes to remain thriving, competitive, and resilient, together with excellent Customer Service will be nothing less the one of the most crucial parts of the puzzle of an outstanding, overall Customer Experience.
You can now receive your CX & Loyalty metrics for FREE and check your Loyalty programs performance with Pobuca Experience Cloud!