How to leverage digital customer engagement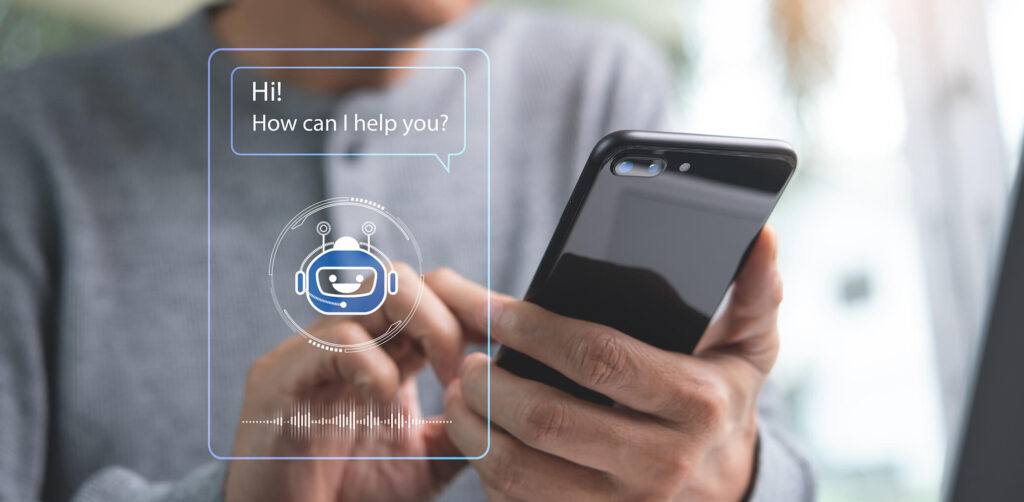 In today's digital world, consumers want their relationship with each brand to grow into something more meaningful, making businesses to be having to work harder than ever to keep customers engaged and happy, to keep their customers loyal and satisfied.
Digital engagement is the process of interacting with potential and existing customers through various digital channels to build your relationship with them and encourage them to get involved in the experiences your brand creates for them.
The business and customer engagement process usually begins with the first point of contact and extends throughout the customer journey, involving proactive interactions that effectively boost engagement with customers in the online spaces they frequent to consume content or communicate
Why is digital Customer Experience important?
The hardest part isn't securing a customer but retaining them. To create loyal customers, you'll need to keep them engaged with your brand long after their initial purchase.
Today's consumers are digital customers, relying on various digital channels to navigate and communicate with brands. Therefore, brands must seamlessly engage customers across various digital devices to fill the gaps in the customer's journey.
Customers no longer just want to make a purchase decision; they want exceptional, informative, and memorable customer experiences (CX). When businesses make a goal of enhancing digital customer engagements, they're interested in providing customers with something meaningful that goes beyond a great product.
Consumers want to be treated as individuals through a personalized experience and expect brands to know their preferences and purchase history. To meet those expectations, businesses need to leverage data yielded from customer interactions across multiple touchpoints. They can generate actionable insights to inform engagement strategies and improve CX that way.
Whether it's exceptional end-to-end CX, real-time customer support, or valuable content, when done well, a great multi-channel engagement strategy delivers. It can improve customer relationships, build brand awareness, and bring you closer to your business goals.
Digital Customer Experience trends
Digital Customer Experience trends shape the way we do customer experience, so it's crucial for businesses to keep up and use them to inform their business strategies. Here are some key trends to look out for:
– Advancements in AI and chatbot technology used to automate and personalize responses
– More brand interactions through voice command
– Customers expecting hyper-personalized experiences to remain loyal to a brand
– More emphasis on improving the employee experience to deliver better results and customer retention
Developing the right digital platform
As businesses have all the right tools to cultivate deeper relationships with customers by leveraging digital technology, they must primarily focus on how to choose the right solution that would bring personalization of their programs to their customers and lead to a more insightful connection that could enhance the brand's reputation and profitability.
Developing a comprehensive digital platform is a challenge for many middle-market companies, while no more than a quarter (25%) of middle-market CFOs believe they are leading their competition when it comes to digital transformation. Of the companies that feel they are lagging behind competitors, the primary reason is the inability to align technology applications, customer experience, and corporate strategy into an effective digital solution.
To build the digital platform that would effectively utilize technology that enhances the customer experience, you must take these two key areas into consideration, is the existing customer relationships and the new customers' acquisition, making the right questions, like the ones below, about your current strategy from both perspectives and determine how to shape it moving forward:

– Is my company easy to do business with, and are operations aligned with customer strategies?

– Am I using predictive analytics?

– Am I monitoring social media for trends and product opinions?

– Am I segmenting or treating different types of customers?

– Do I have an effective strategy to obtain new customers?

– Is my company leveraging data analytics to assess what products customers need and when?

– Am I leveraging digital marketing across my partnerships with retailers?

– Am I utilizing customer relationship management (CRM) software to determine if potential customers are viewing my content and information?

– Have I developed innovative ways to enable potential customers to try my products before buying them?


How to engage with your existing customers
Whether you are in a business-to-business (B2B) or business-to-consumer (B2C) environment, digital solutions will be helping you to drive loyalty to your existing customers by delivering a streamlined and purposeful experience.
From a B2B perspective, you can be implementing predictive analytics technology to remain agile and make your forecasts throughout the year to better serve your client demands.
When it comes to B2C business, developing and maintaining a customer connection takes on a different meaning. When selling your branded product through other channels, you must make sure that you still protect your brand across channels, by implementing social listening initiatives to monitor and enhance engagement and consumer confidence on social media that allows you to collect valuable data to be fed into your CRM systems, so it can be more insightful regarding customer preferences and more proactive about potential issues.
How to create opportunities with new customers
A key factor to enhancing a new customer's experience is expanding the use of data analytics by collecting data from customers and leveraging that information to develop the right product mix and selling strategies.
As we live in a digital era where we have seemingly endless volumes of data to decipher patterns and preferences, we can further enhance our understanding of how to reach your customers by using technologies such as CRM applications and marketing automation tools, with CRM and marketing automation being two of the most important components of digital strategies.
CRM platforms can be particularly helpful to developing new customer relationships as, utilizing these systems effectively can show how users have interacted with your company, such as reading an article or visiting a particular page on your website. These insights can help you tailor your sales efforts or your product offerings to a potential customer at the right time.
A new wave of technology is challenging the traditional commerce framework and creating more opportunities to increase profitability; one example involves vendors more actively supporting retailers and using technology to create a more end-to-end customer experience. The companies that are on the cutting edge are implementing this type of partnership approach because they have leveraged technology and data to better understand the consumer.

In addition, leveraging digital marketing applications such as social media, mobile apps, and email applications provide new touchpoints to introduce people to your products and encourage them to try your products or services.
Another way to enhance the buying experience is with augmented reality and beacon technology. Both augmented reality and beacon technology are not necessarily new, but it takes time for the consumer to embrace innovation. Timing is everything when implementing technology to create optimal value from the investments.
Technology can also help decrease the impact of brand risks that have accelerated in today's digital age. With social media and increased connectivity, news of quality issues, cybersecurity risks or any other concerns travels quickly. Your company can use several technology solutions to implement controls to mitigate risks and create a plan to generate notifications to affected consumers, typically leveraging those same communication channels to issue a prompt response. Issues may never be completely eliminated, but developing an effective and efficient remediation strategy can ease customer anxiety and help reduce the impact.
Conclusion

Often, companies are reluctant to implement new technology, because they do not know where to start. However, without effective technology applications and capabilities in place, customers can feel digital frustration and then move to another option that is easier and provides a better buying experience. In that very common scenario, companies that lack innovation can face an uphill battle to maintain market share and may struggle to grow their business.
Nonetheless, investment in technology needs to be thoughtful, and implementation needs to be thorough. Organizations often end up chasing good dollars with technology solutions that never end up being accepted, because internal resources do not understand how the solutions will drive success. However, an experienced advisor can help drive the discussion and lead internal change management. Investing in the right technology makes a tremendous difference to your customers and can generate sustained success for your organization