The best CRM for small businesses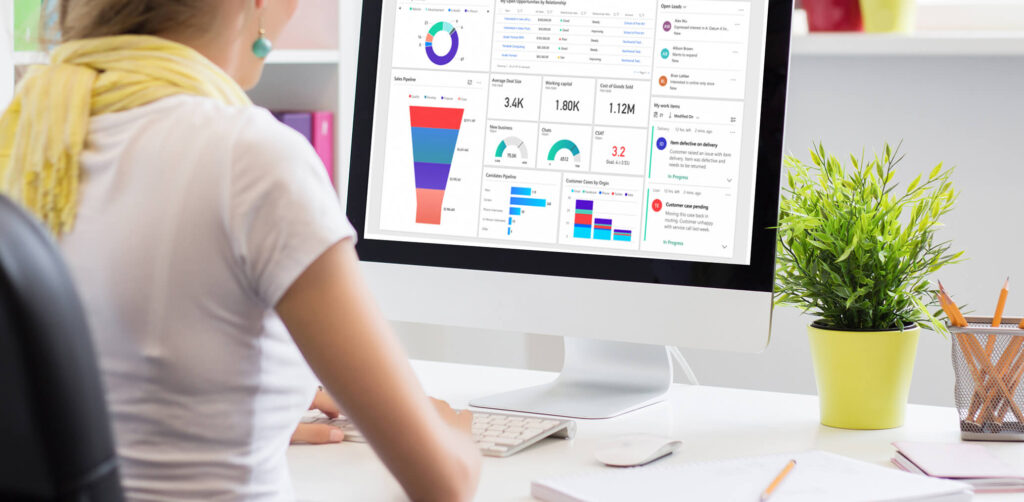 Is there really a need for a CRM for small businesses? Not really. That is if you don't want to increase your sales by almost 30% according to Forbes or manage operational challenges that could really sink your business. Small businesses need a CRM to improve their customer service practices, analyze business data and keep listening to what customers want.
7 reasons why to have a CRM
You can check below why:
1.Governance 
Organize all your information in one system to get the big picture of your business; CRM is built to integrate all your organizational activities and interactions in a single and easily maintainable and managed place, which can help you learn things about your business you never knew before. Hence, understanding the small business's need for CRM, and being organized will never ever be a detriment to the success of your business.
2.Customer Database
CRM is the tool that will help you assess your customer database and implement different strategies and tactics that are needed for formulating better plans to increase your long-term profitability.
3.Track Profitability
Track your billing processes easily to focus more on your product discounts, client returns, and shipping costs. Converged CRM platforms provide small businesses with a speedy bookkeeping system and can produce accurate financial reporting, which is a crucial process in the corporate value chain.
4.Sales Strategy
Client administration programs, which are the core utility of a CRM, can provide you with extremely valuable intelligence about future sales trends that can help you adjust your present corporate sales strategies and drive higher revenues.
5.Data Management 
A web-based or SaaS-based CRM system enables small businesses to protect their data from being lost. With a Cloud-based CRM, as your data remains on the Cloud Server, it guarantees data safety and so provides you a protective cover against data loss.
6.Customer Insights
 A CRM at its most basic level lets you see the statuses of your customers. Small businesses need CRM for every time you make a call, contact the customer or your prospects, and leads by email or SMS you can easily update all your customer-related information along with their current status in your CRM. This way by mapping your customer journey, you can avoid following up on cold leads and instead mature the hot ones.
7.Metrics 
Metrics are critical for the growth of any business and CRM software is capable of providing you instant metrics on several aspects of your business and generates reports which are specific to your needs.
The key features of a CRM for small businesses
Now that we got you convinced – hopefully, that is- that you really need a CRM for your small business, let's have a look at the key features you should consider.
The best CRM for startups must feature an effective contact management system. This means that the CRM software has an address book that organizes your customer's contact details. You also need to be able to edit your contacts, so that you can store their personal information and their demographics, interactions, and their transactions with your business.
A good CRM platform must have email tracking so that you can see how well your email campaigns do. Some CRM tools come with built-in email tracking, whilst for others, you might need to have this feature as an add-on. You can integrate popular email services, such as Gmail, Outlook, and MailChimp. Email tracking allows you to capture email messages, save contact details from your emails, and track your email campaign activities. Track your email activities by seeing how many people open your emails, forward your emails, and/or have clicked on links in your email. Some CRM's let you A/B test which email template will bring you more leads.
Lead management helps you see your customers' journey from being a prospective lead through to being a conversion. CRM systems with lead management help you to assess how well your business is performing. Lead management also helps your sales team because it means they don't need to follow up or manually track their sales.
 Your CRM must have campaign management because this feature can help you to measure the success of your campaigns by collecting and analyzing data. You can use the campaign management tools to sort your campaigns in order to target segments in your contacts and identify your deployment strategies. The in-depth metrics will help you plan your next campaigns.
 It is important that your CRM is mobile-friendly because then you can access your data on the go. A lot of CRM systems offer Android and iOS apps, so you can access your data and input data when you aren't in the office. This is particularly useful if your sales teams need to update deals across the pipeline after meeting with clients. This is also a useful feature if your employees work off-site or remotely.
Integrating your social media channels with your CRM is a great strategy if you want to access your marketing insights in one place. This feature allows you to connect your Twitter, Facebook, LinkedIn, and other social media channels to your CRM. Social media management on CRM also lets you post, reply to, and manage your social media channels. Use your CRM to stay up-to-date with your latest likes, comments, and mentions on social media.
 The best CRM systems have a straightforward timeline that shows the start, progress, and end of each deal and its tasks. Tracking your deals in real-time ensures that you are able to engage prospect leads on his/her current interests. An additional feature that is useful for small businesses is user permission so that you don't leak sensitive data to your employees who aren't assigned to that particular task or deal.
And finally, your CRM should have effective reporting and dashboards, which let you use analytics to interpret your customer data. With this feature, you should be able to create in-depth reports about your business's trends and your customer's behavioral patterns. The dashboard ensures that your team can find key insights without having to waste time reading the in-depth reports. A good CRM will also create real-time data which helps to ensure your analytics are more accurate.
Wrapping it up
Choosing the best CRM for a small business can be really tough, as there are limitless options, unlike a… limited budget. If you are just starting up, make sure that your CRM will have all of the above features, offering a combination of solutions for sales, marketing, digital commerce, customer service, and field services.