10+1 ways to upgrade CX with Pobuca Experience Cloud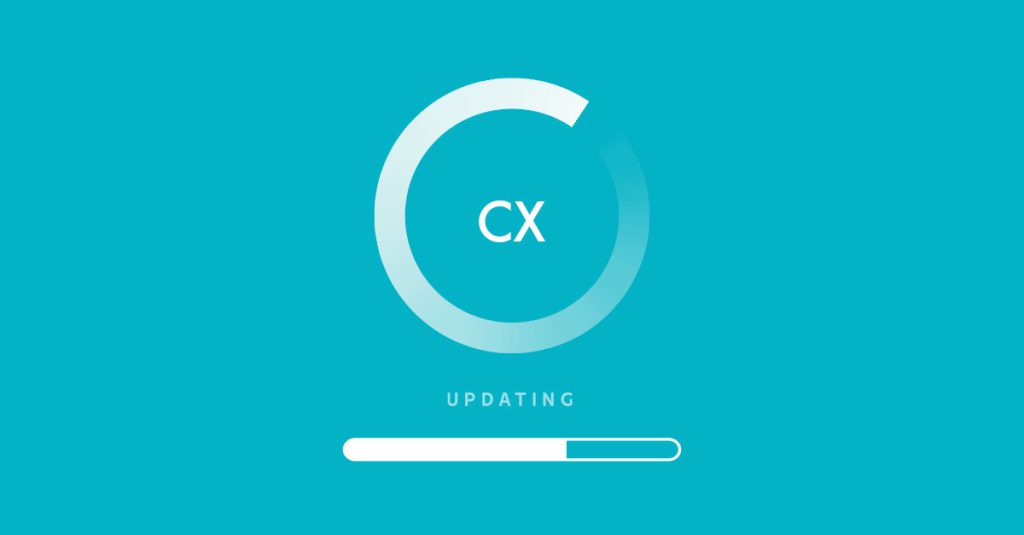 What is Digital Customer Experience (CX) Software Platform
A digital Customer Experience software platform can be defined as a technology solution that helps businesses manage, measure, and improve the overall experience customers have with a company.
It is a technology solution that allows businesses to measure, manage, and improve digital Customer Experience, by collecting information about each customer's interactions with the company, analyzing it, and interpreting outcomes and responses.
Delivering great Customer Experience across channels and customer lifecycle stages requires a strong technology stack for data collection, management, and analysis.
Often compared with customer relationship management (CRM) software, digital Customer Experience (CX) software is a level up in its ability to leverage customer insights for recommending actionable improvements in the digital customer journey – either at an individual or organizational level.
The key questions you need to ask yourself before you look for a digital CX software platform.
With features such as online survey management, data analytics, predictive analytics, ticketing, journey mapping, and so on, there are a host of digital CX software platforms available now. Check below a few key considerations you should be able to answer for your brand:
What do you want to achieve? From monitoring and optimizing your CX and/or your customer-facing teams and systems, to putting the focus on a specific area of concern concerning customer satisfaction and many more.
What kind of surveys do you want to use?
Do you need analytics and reporting along with customer feedback collection and/or management capabilities?
Do you want to integrate it seamlessly with your existing systems?
The time for great CX with the use of predictive analytics has come 
Knowing what your customers think of your company and products hasn't changed from being the top priority, but how the information is captured and analyzed to understand customers has, with the rise of predictive analytics, as survey-based systems can no longer meet the demands of today's companies, and this is why:
a mere 7% of the customer's voice is represented by surveys
only 15% of CX leaders are fully satisfied with how their company is measuring CX and how much this allows them to address the root causes of performance. 
only 6% of C-level execs trust their CX metrics for strategic & tactical decision-making
According to Gartner, CX metrics & KPIs and Voice of Customer insights are the top 2 project priorities for CX leaders. No surprise here, as you can't improve what you don't measure. However, according to a McKinsey study, 93% of CX leaders are using survey-based metrics, while only 15% of them said they were fully satisfied with how their company was measuring CX, and only 6% percent expressed confidence that their measurement system enables both strategic and tactical decision making.
AI-Powered Voice & Text Analytics
The reality is that companies are awash in customer feedback. Every call recording, chat log, and email in the Contact Center is filled with information about the Customer Experience, including the way those experiences make the customer feel. Similarly, customers are putting their feelings about their experiences on social media and in product reviews. Historically, however, these sources of customer feedback have been wasted, because it takes a lot of time and energy to manually read them and come up with trends and patterns. Artificial Intelligence (AI) is opening new and more effective ways to analyze the customer experience by "listening" to what customers say.
CX platforms have nowadays integrated the advances in AI-powered text analytics like Natural Language Understanding and emotion analysis to empower CX organizations to mine unstructured customer feedback. By pairing the structured and unstructured forms of Customer Experience data together in your analysis, you've got all the ingredients you need to understand what's driving your customers' interactions with your brand, in terms of CX & Loyalty metrics, Voice of Customer insights, Evaluating Customer Service, segmenting your customers, Pairing AI-powered analytics with surveys.
Pobuca Experience Cloud is the CX platform that can help you transform your business 
The right CX platform can be your compass to CX transformation through insightful, AI-driven, customer segmentation and by also identifying the CX pain points across the customer journey, leveraging predictive analytics to suggest personalized digital experience solutions for customer retention
It will help you to understand and control how your customers feel when interacting with your brand, unify into a single platform all these various data from all these different touchpoints, like Google, social media, etc. and leverage them into meaningful insights about your customers, also putting you in position to predict their behaviors.
A CX platform like Pobuca Experience Cloud will also help you to transform the Customer Service model from a cost center to an experience hub for your customers, with an optimized performance analysis of your agents, tailored to your business needs.
And last but not least, a powerful tool like Pobuca Experience Cloud will help you personalize the customer journey, offer a seamless digital and in-store approach, and even modify your strategy based on this data to achieve loyalty, customer service, and better engagement, with the use of advanced CX & Loyalty metrics compared to competitors' benchmarks, VoC insights, sentiment Analysis, Customer Service Insights, and many more features.  
Your single point of truth
With PEC as your "Customer Experience & Loyalty Management" platform, you can now have your single point of truth that connects all your touchpoints and gives you all the processing power to analyze through AI and ML all customer interactions with your business. You can check below the unique benefits it will reflect on your business, empowering you to:
Measure, design, and improve CX recurrently, achieving an always up-to-date brand that builds and maintains strong connections with its customers through a unique CX.
Exploit already existing dark data to better assess your CX & Loyalty that can drive you to the right decisions.

Design

unique experiences based on the actionable insights you will receive, so that you can avoid all the possible CX flaws.
Additionally, it will help you improve and unleash the full CX potential in a loop with 360o customer view, seamless journey, personalized campaigns, and  tailor-made loyalty programs & rewards you will have the opportunity to enjoy all these six key benefits in return:
More customer acquisitions.
Better customer engagement.
Increased customer conversions.
Reduced cost of service and marketing.
Improved crisis management.
Increased customer loyalty and retention.
The 10 + 1 reasons to select Pobuca Experience Cloud as your CX software



You can have a look below at ten good reasons to take your CX and digital transformation a step further with Pobuca. 
Breaking the silos.

Siloed applications and the need to repeat information frustrate your customers and your agents. Equipping your agents with the information and tools they need — channels, interaction types, customer context, and performance insights — lets them deliver the extraordinary experience your customers deserve,

Effectiveness

In our hyper-competitive world, response times matter. Adjusting contact flows, queues, and routing all need immediate action because delays are costly. With a cloud product, you can enjoy a simple and user-friendly interface that empowers employees. Save valuable IT resources and expertise for other tasks.

Data-driven insights

Put your data to work. It's not enough to compile data. You need access to that data in real-time — and the ability to quickly and easily interpret and act on it. These real-time stats provide critical insights into what's happening, and they equip employees to make more informed decisions. Interactive dashboards provide a consolidated view of customers, agents, and interactions — across all media types. 

Work smarter

Quicker, better, and more efficiently — that's the world we live in today. To remain competitive, you must work smarter, not harder. If information and teams aren't aligned, you'll struggle to keep up with your competitors. With the cloud, you can bridge your teams for effortless collaboration Pobuca Experience Cloud provides unified communications throughout your company and automates forecasting and scheduling across channels to optimize productivity and deliver on SLAs within budget.

Be customer-driven

Free your agents to serve customers instead of navigating the complexities of disparate programs, streams, and applications. If agents' time is consumed with moving between software applications and communication channels, they'll struggle to meet your customers' needs. Give your agents the ability to handle different types of conversations simultaneously with tools like customer co-browse and screen share. 7. Stay updated Pobuca Experience Cloud allows for the continuous delivery of new features. This means your systems are updated regularly — without the downtime associated with traditional on-premises upgrades and new installations.

Security and resilience

in a world where information is shared in milliseconds, there's no time for downtime — and there's no room for kinks in security. Pobuca Experience Cloud protects your business and your customers from outages and breaches — whether it's during a peak season or a lull.

Empowered to grow

Every business is unique. Pobuca Experience Cloud is extensible and configurable, so it grows with you — in both capacity and capabilities. A cloud solution lets you easily add and create integrations that serve your organization and your customers today and tomorrow. You can have secure APIs, prepackaged integrations, and the ability to add new functionality with a click of a button.

Faster time to value

Implement at the speed of today. Long gone are the days when large amounts of time and resources were spent implementing complex solutions. Slow implementations and in-depth training result in lost business. With a cloud-based vendor, your call center will be up and running in weeks, thanks to the simple pricing models and quick installation.

Happy employees

You've got great employees; help them perform at their best. Give your agents a holistic view of customer communications while automating their repetitive tasks. Pobuca Experience Cloud lets agents seamlessly switch among tasks while concurrently monitoring and managing the entire customer journey. This will improve overall employee performance and engagement as well as top-and-bottom-line growth. Through unified communication and collaboration tools, your employees can talk, chat, video message, or search for and find the experts they need to resolve any customer issue.

Happy customers

the proliferation of mobile devices, social media, chat, and email means your customers want to interact with your brand across multiple channels. Unify all communication channels, interactions, and work items through a single interface and omnichannel routing. This lets you design, monitor, and tune the entire customer journey while delivering a consistent, omnichannel Customer Experience.

Staying ahead of the competition

Optimizing your CX with a tool like Pobuca Experience Cloud can be one thing and it is surely the first step along your ongoing, never-ending quest for a great CX. Staying ahead is also another, to be accomplished by state-of-the-art technologies that your CX solution offers, such as Predictive and AI-Powered Voice & Text analytics. 
Finding the right Customer Experience platform to measure, report, analyze, and act on customers' feedback, is the first thing that every business should do, to stay competitive.
Pobuca Experience Cloud can help you accomplish this and even more turning you into CX leaders, by helping you start measuring CX beyond surveys, by AI-listening to your customers. targeting your efforts on what matters to improve your CX